How To Have The Best Long-Distance Sex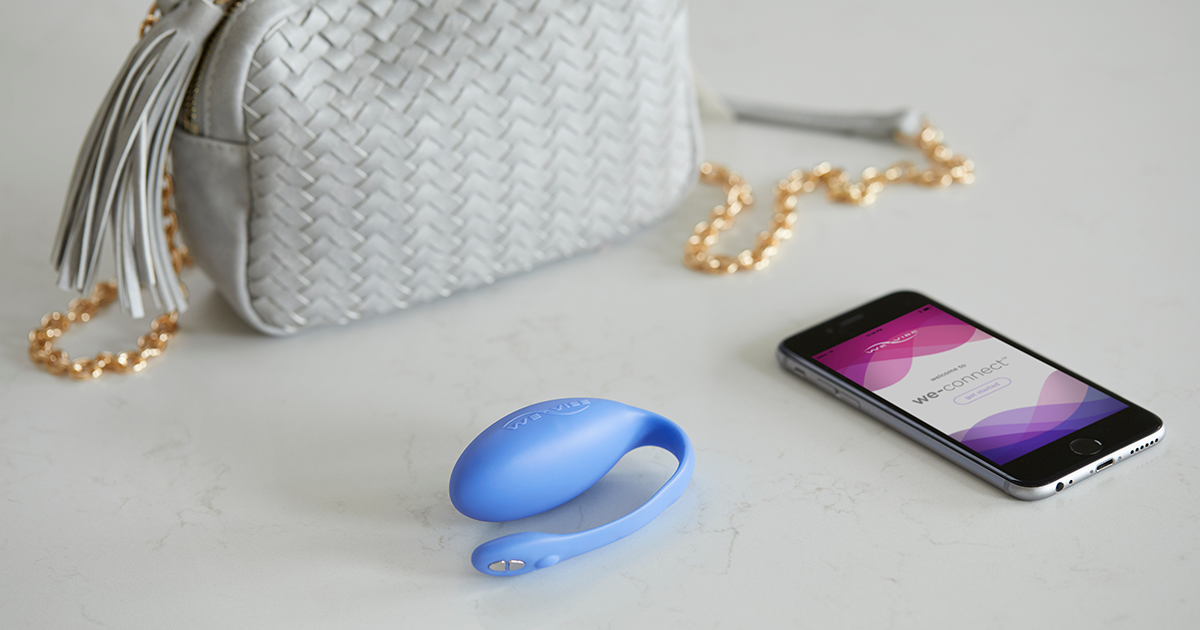 Just because you're in a long-distance relationship or, either you or your partner are traveling, it doesn't mean you should have to go without sex.
We're in 2019, after all, and technology is more than on our side in satisfying our needs — including our sexual needs. So no matter the distance between you and your partner, no matter the reason for the distance, or how long it will last, it's time to realize a very important fact about life: long-distance sex exists and it's awesome. Here's how to have the best of it.
Learn how to verbalize yourself.
First — and most important — piece of advice for long-distance sex, is learning to use your words. And we're not talking your everyday words, but those dirty words — cock, pussy, spank me harder – words. While it might seem difficult in the beginning, harnessing these words and being able to use them either via text, over Skype, or the phone is really important. They don't just set the mood, but the right wording can get both you and your partner turned on in zero to no time at all.
When We-Vibe® first launched We-Connect, an app that could control a vibrator from across the globe, phone sex suddenly became old news and the future had officially arrived. Although We-Vibe vibrators, like Sync, are fantastic when you use them in person with your partner, making intercourse even more delicious thanks to its shape, for those in LDRs it's a saving grace. From anywhere in the world, thanks to We-Connect, We-Vibe toys (not just vibrators, but butt plugs too, like Ditto), puts the power of one partner's pleasure literally in the hand of the other. This allows for experimentation, exploration, and, most importantly, communication.
Embrace your naked body.
It's no secret that men are highly visual creatures, even more so than women. Since this is the case, if your partner is a man, then getting comfortable with your body enough to send nudes is going to take your long-distance sex game up several notches. Especially since sending photos to your partner who's faraway teases them because they can't have you. But if you're not 100% ready to get swept up in the sending and/or receiving of nudes, then consider almost-nude photos. Men may be visual creatures, but everyone can agree that leaving something to the imagination can go a long way too.
Get creative.
Because we have so much technology at the tips of our fingers, getting creative and taking advantage of all of it is essential. From computers, to iPads, to phones, to long-distance toys, to video chats and beyond, the ways in which two people can have long-distance sex are endless. While, similarly to trying to learn to talk dirty, it may feel uncomfortable or even awkward at first, it's all about letting yourself go and realizing that humans are sexual beings. As sexual beings, distance shouldn't stand between us enjoying ourselves with our partner or partners. Once you accept that as a simple truth, you'll find it's easier to let loose and go with it. You'll master long-distance sex in no time and wonder how you ever lived without it.
Learn more about We-Connect™ on our YouTube channel!