Keeping the Spark Alive in a Long-Term Relationship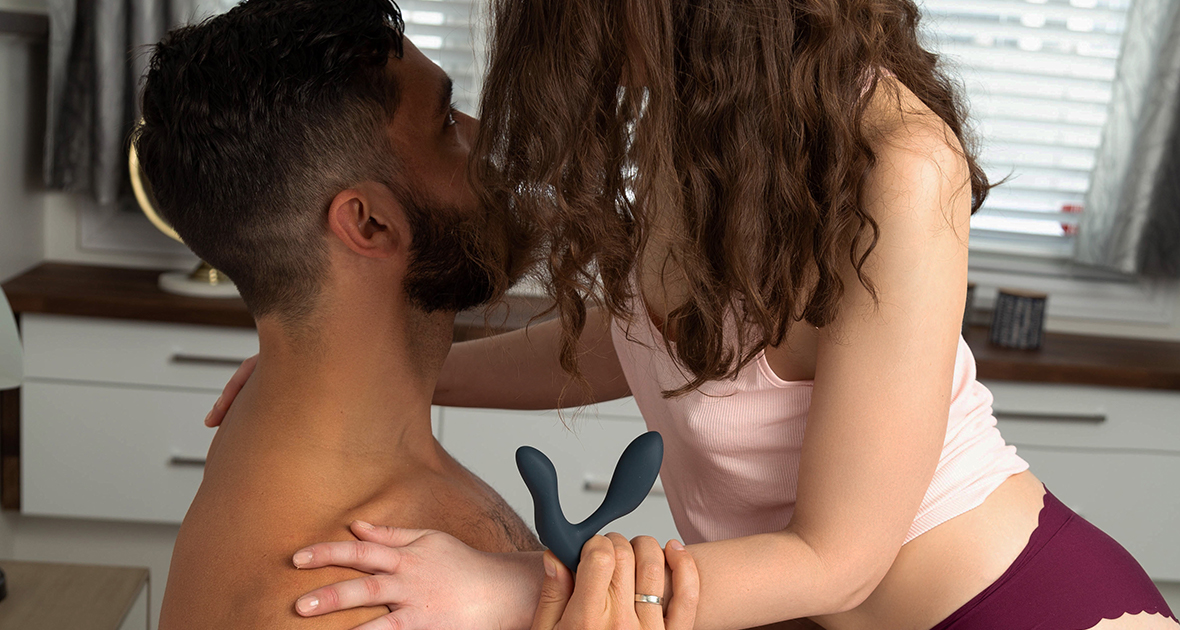 (From a guy's perspective)
Long-term relationships are the best.  
If you're in one, that's great. Take it from someone who currently isn't—but who has been in several (depending of course on your definition of what makes a relationship "long term"). I try not to compare myself to others, but it's tough to not be a bit envious.
I am unequivocally jealous of you, to be completely honest.
There are, in my experience, few things better in life than having someone to come home to at the end of the day. Someone to trust and confide in. Someone to love. I mean, who doesn't love love?
But long-term relationships won't last forever unless both parties are willing to put in the work it takes to maintain them and make them flourish. A big part of that work entails keeping the physical flame alive and, well, sexy. This becomes essential at the end of the honeymoon period, a time when you start to settle into a life with a person that includes what I hope is regular sex with that same person. 
Here are a few things you can try that will help keep that spark alive.
Show some dedication
When it comes to a long-term relationship, you can't let yourself get complacent. You have to put some time and energy toward making your partner feel good. Refuse to allow things to fall into physical or emotional dormancy. Keep trying new things, and keep doing the things you know they love—the things that make them feel something positive.
Showing some fucking earnest effort is one of the sexiest things you can do for someone else, and while it's basic table stakes for being in love, it can also really get the libido going. 
Be spontaneous
Planning becomes a big part of most long-term relationships, and I'm certainly not against planning out a day and time to have sex. That can and often does absolutely have its merits, because anticipation is really exciting.
But you know what else is exciting? A nooner. Or getting home from work after a long day and getting immediately into a makeout session (that may progress to more).
Communicate freely in honest and unfiltered ways
Surprises and spontaneity are great when it comes to keeping a spark, but having a straight-up discussion with what you and your partner want or would like to try is also crucial. It's important to work on the aspect of your relationship that allows you to tell one another pretty much everything. Maybe there's something on your sexual bucket list that you've always wanted to try—and creating comfort in the relationship to communicate this, to feel free to constantly say what you're thinking and feeling, will pay off both immediately and in the long run.
On date night, try out sex before going out (and then maybe after too)
Making sure you make time to go out and spend some quality time together is a nice foil to the nights you spend in hanging out on the couch and streaming television.
And I have a proposition that flips the script of the normal date night: Have sex before you go out. If you have an unbridled go at it before you get dressed and head out to dinner and/or a movie (or whatever you like to do), you'll have that post-coital glow, and you won't have to worry about eating and drinking a ton and then having to try to sexually perform afterward when you're stuffed and sleepy – though I'm certainly not ruling out another session to cap off the night. 
Spend some time apart
This one may initially seem counterintuitive, but if you're anything like me you spend the beginning of a relationship wanting to be around a person all the time. Then things progress, maybe to the point of cohabitation, and a counterbalance becomes necessary. We all need alone time, and to do things like hang out with our friends or sometimes even work late.
It's important to spend some time apart from your significant other, if for no other reason than to reinvigorate your desire and remind you of what you're missing when they're not around.  
Doing things apart helps you really appreciate your time together.
And when you are apart, take it as an opportunity to do some flirting and sexting. Before long, you'll want to run home to follow through on what you've been going back and forth about doing with and to each other.
Shop for some sex toys together—then use them, of course
Bringing some toys into the bedroom (or wherever you decide to use them, really) is bound to add some new sensation and excitement that might have somehow gone missing in some of your recent coital jaunts. And if you decide to shop for them together either in a store or online, it'll ensure you're getting things you'd both like to try. This is likely to lead to some deeper conversations about what's really going to get you both off. After all, at the end of the day or night, few things complement a long-term relationship better than, well, copious sexual fulfillment. And orgasms. Lots of orgasms.