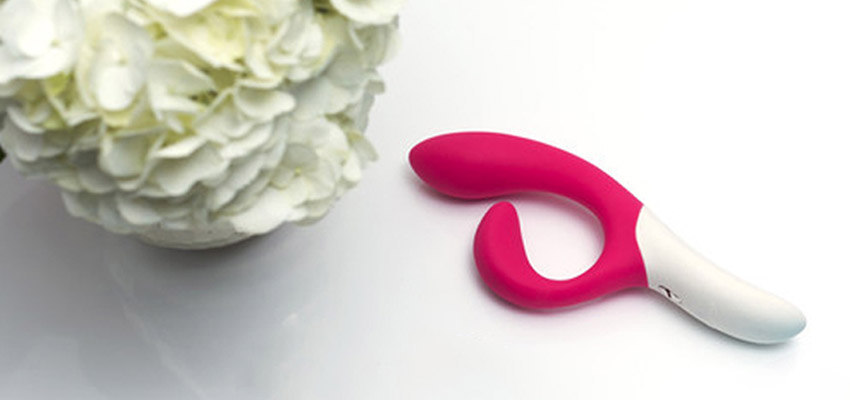 At the risk of sounding like complete design nerds, we want to share just a few of the reasons we're so obsessed.
Think design doesn't matter much? Consider this: The first vibrators were made of metal, huge contraptions (we're talking 20+ pounds), and steam-powered (#yikes). Not only that, they were administered by medical doctors and midwives as a treatment for "hysteria", an ailment considered common and chronic in women. Sounds sexy, right? Fortunately, vibrator design (and sex toy design in general) has evolved significantly thanks to changing attitudes about sex.
At We-Vibe, design matters to us. A lot. In fact, it's always been at the forefront of our work. Our founders, Bruce and Melody Murison, set out to create a company to make safe, high quality, eco-friendly sex toys that enhance intimacy for couples. Over the years our team of engineers have created thousands of design iterations to perfect the We-Vibe line of premium products. We continue to explore and experiment, all in the quest to bring the best sexual experience to you.
Comfort: Sexual pleasure is not a chore. We repeat: Sexual pleasure is not a chore! Using your vibrator should feel intuitive from the start, not like a challenge. When you play with any of our products, you should feel relaxed, maybe a little excited, and most definitely comfortable.  
Practicality: Some say "bigger is better" but when it comes to sex toy design, we'd argue just the opposite! By designing our products to be powered wirelessly versus via battery, we're able to keep our toys smaller and less clunky than their predecessors. It's not all about looks, of course – We care about the feel of our products on your most intimate parts, too, so replacing the hard plastic (not to mention metal) of yesteryear with soft, smooth silicone was a no-brainer from the get-go. This allows us to create more flexible products that meld naturally to the curvature of your body and your partner's.
Efficiency: If you have endless amounts of free time on your hands, we applaud you (and also, what is your secret???) However, most of us have a To Do list longer than our arm not to mention unexpected distractions and time is a very limited resource. We understand that and include in the design of all of our products several vibration options so that you can create custom vibes that work for you. While we would never, ever rush you along in your quest for sexual satisfaction, isn't it nice to have a go-to option even when you're short on time?
Convenience: You needn't have a special occasion for getting off – It should be available to you anytime and anywhere on your terms. This is why we design all of our products to be waterproof and quiet. It's also the inspiration behind our newest offering, the Jive, our Bluetooth controlled wearable vibrator. Standing in line at the post office  just got HOT.  
Connection: Thanks to the internet and smartphones, instant connection has never been easier. However, the lack of a physical connection with lovers due to long distance relationships and extended time away (think: business trips) is still a reality for many. Incorporating teledildonics into our product design is definitely a step in the right direction on that front.
Intuitive: If we had to summarize our reason for being obsessed with design, it'd be this: Empowerment. Again, sex toy design should not be intimidating nor should it feel like you have to be a rocket scientist to get it. You should be able to start using your sexy toy immediately, by yourself or with a partner, feel confident in doing so, and bring that confidence with you in all areas of your life. It's a tall order for a sex toy company but we're up for it!
Thanks for indulging us in our passion for design and please let us know if you have any thoughts on the design of your favorite toy – We love to hear feedback and your ideas!