Reasons Not to be Afraid of a Threesome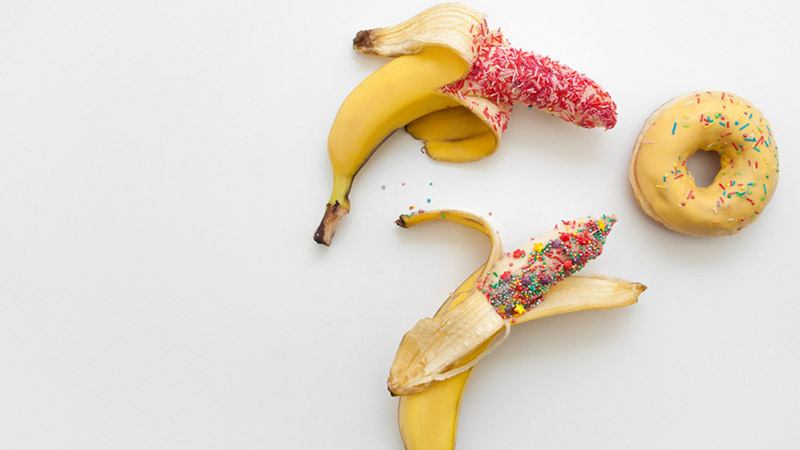 You may be terrified of sharing the most intimate human act with others. The potential for disaster on so many levels seemed so likely that the fantasy was easily overshadowed by the dark, looming consequences hovering on the horizon.
"I stayed out of that water for good reason, so I understand why anyone might hesitate," says  Magnus Sullivan of Manshop and Gamelink.
Who wants MORE drama in the bedroom? Who wants to be 'outperformed' in bed? Did anyone say, 'increased risk of STDs?' And did we hear, 'jealousy?' "How I got where I am today is another story, but I have now had a number of threesomes and they have all been extremely rewarding–even when they didn't go as planned. The big secret is that threesomes are not only incredibly fun, but they just might be the key to becoming a better lover," says Sullivan.
"I have found when a partner brings up a threesome, it is a fantasy, and may never play out. This is my #1 suggestion to women when their partner brings up a threesome," says Tiffany Yelverton, of Entice Me.
Be open-minded to the idea. To find someone you both agree on, for the threesome can often take a while, so you have time to prepare and to work on mindset. "I also think that you should know that the person wanting the threesome, isn't trying to replace their partner, just experience something new," says Yelverton. Have open communication about expectations and boundaries.
Be Patient and Embrace the Power of 2
"My first threesome was what's called an MMF, or two men and a woman.  I'm as straight as a desert road, so it was a bit awkward at first to be naked with another man. But once I realized that two men were able to provide our female lover with an experience that no one man alone could deliver, I saw my fellow man as an amplification rather than a detractor of my own sexuality," says Sullivan. It's about learning to tag team: Men can too often escalate to penetration and experience rapid peaks and deep lulls.  "When you're working with another man, you can give everything you have and then retreat to recuperate while your doppelganger bridges the gap for you. My first threesome taught me how to pace myself, recuperate and entertain and please my partner during my recovery," says Sullivan.
Be Attentive
"As you might imagine, my second threesome was FMF, or two women and a man. What I learned in that encounter was how important it was to balance attention and communication. I was so accustomed to very singular interactions that I wasn't aware of the need nor very skilled at involving multiple partners in sex," says Sullivan. Make sure to 'check in' with and engage both people at all times. "Basically, I realized that I had always been more focused on my experience than I was on that of my partners'. It's hard–particularly when you're feeling really good–to remain focused on making sure your partner is having a similar experience, but that's a critical part of being a good lover," says Sullivan.
Your Partner's Sexuality Is Distinct from Your Relationship
It's hard to accept that your spouse's or lover's sexuality has a life of its own without you, but the more you accept that, the better you'll be at truly understanding what pleases them. "It was hard to see my partner really turned on and enjoying something very different than anything we'd ever done together. At first, it made me feel insufficient as if I were somehow failing to meet a very basic need. But when I asked basic questions about what she found so erotic or pleasing about the way someone else touched her, I realized I had never taken the time to understand and practice the things she liked, the way she liked them," says Sullivan. Talking to your partner about the things they like and then doing them to them and asking for feedback is hot on many levels. Basically, the less you assume you know about what pleases your lover the more likely you are to actually please them.
It's Fun–In Unexpected Ways
Having sex with someone new reminds everyone just how great it feels to be naked with each other. Strangely, being physical with someone you don't have an intimate relationship with can give more context to the physical connection you have with your partner. "As much as a purely carnal, visceral connection with a relative stranger can feel great, it can also remind you how sex can be a manifestation of the depth of your relationship, renewing your awareness of how the shared history with a partner lends profound meaning to simple acts of affection," says  Sullivan.
However, set boundaries before you start.
As long as boundaries are set and both people in a relationship genuinely want to explore a threesome together, the experience can be a lot of fun. "There are apps specifically for connecting with a potential third, so it's easier than ever to find a willing participant to join you. The experience will allow you to fulfill fantasies you otherwise couldn't. By having a new experience together, it could actually leave you feeling more connected than ever with your sweetheart," says psychologist and relationship expert Antonia Hall (http://antoniahall.com/).
A threesome probably will not go the way you have it pictured, in your mind. It isn't porn, logistics of three bodies is fun, but it may not be as sexy as imagined. Have fun and be with people you can laugh with.