Get The Most Out Of Touch with Dr. Jess O'Reilly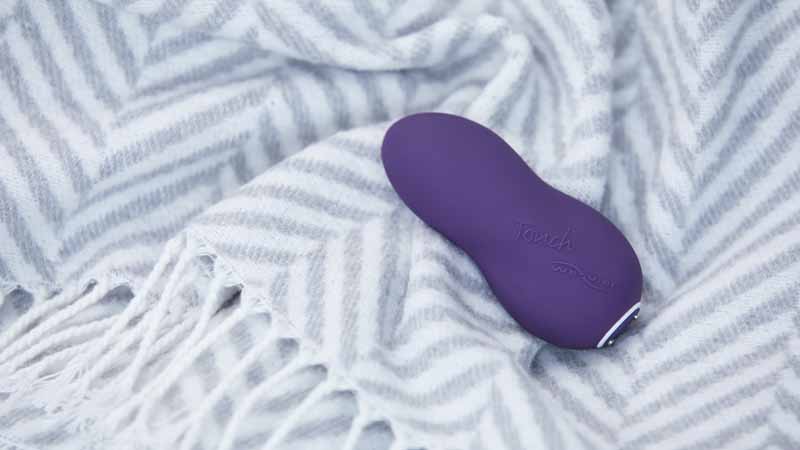 Dr. Jess O'Reilly, sexual compatibility expert, keynote speaker and television host.
The We-Vibe Touch is my absolute favourite toy, so I'm excited to share my tips for creative use. I love the shape, texture and vibration settings, but I mostly appreciate the fact that it's designed for external stimulation which suits the orgasmic needs of most women. It is perfect for rubbing and grinding and it wraps so beautifully around the curves of the upper vulva and mons veneris (pubic mound). For those of us who reach orgasm from rubbing the internal shaft of the clitoris (or the hood and/or head), it's a dream come true!
Press it against his million-dollar spot!
Just behind the balls along his perineum (AKA taint, gooch, chode), you can access the bulb of his inner penis. This sensitive hotspot is associated with his orgasmic and ejaculatory contractions, so tease around gently at first and then press it firmly against him once he reaches the point of no return.
Use it in the snake position
Lie on your stomach as you partner slides inside from behind. Press The Touch against your pubic mound and grind against it using the weight of your body to take your orgasms to the next level. You can do this on your own or with a partner of any gender.
Sit on it!
Whether you're hot and heavy into a solo session or positioned upright while getting it on with a partner, try sitting on the Touch to take advantage of your body weight against its smooth vibrations.
Try it on your nipples.
Breast orgasms are more common than you think, so go beyond stroking, rubbing, pinching, licking and sucking and try vibing all around your nipples with the tip or flat "tongue" of the Touch.
Want more step-by-step tips (with pictures!), positions and secrets to take your sex life to the next level? Check out Jess' latest book, The New Sex Bible. This is the go-to guide for sexual pros looking for specific tips you can use tonight!
Jess O'Reilly, PhD, is a sexual compatibility expert, keynote speaker and television host. She has worked with thousands of singles and couples across the globe to boost intimacy and improve compatibility.