Get The Most Out of Tango with Emily Morse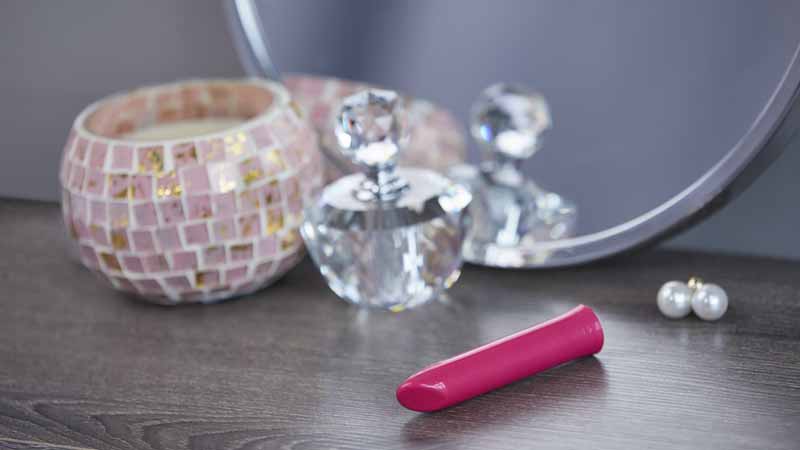 If your oral sex game has been hitting a plateau lately, you can use the Tango to make your blowjobs extra mind-blowing. Try holding it against the perineum on the lowest setting at first, to provide extra stimulation to this sensitive part of his body. The Tango is also slim enough to fit in the side of your mouth or under your chin during fellatio allowing you to turn your entire mouth into a vibrator.
Most vibrators are water resistant, but the amazing thing about the Tango is that it's 100% waterproof and fully submersible. This means that you can take it with you during shower or bathtime and make it an extra pleasurable part of your day. For many women, showertime is one of the only private moments in the day. Why not squeeze in an orgasm or two?
Doggie-Style is widely known as one of the favorite positions among men. The convenient size and shape of the Tango make it perfect for rendering Doggie Style just as pleasurable for women. It's light, compact and easy to hold against your clitoris while in this position.
Nipple orgasms are a popular type of orgasm that many women have yet to achieve. The Tango might just be your ticket to O-Town. You can put it on a low setting and run it around and over the nipple to enhance the sexual experience or maybe even bring you to climax all on its own.