Top 10 Sexiest Hollywood Film Scenes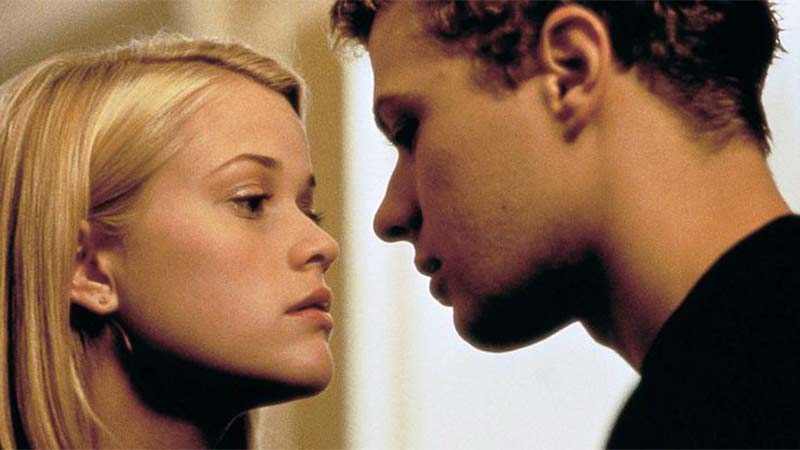 Sexy movie scenes can be romantic, suggestive or outright sensual, but only a few can make the list of the steamiest scenes we've ever seen. We've put together our picks for the top 10 movies that have literally left us breathless and wanting more!
1) Basic Instinct (1992)
Murder suspect Catherine Trammel (Sharon Stone) leaves her interrogators at a loss for words when she uncrosses her legs and reveals she's not wearing anything under her dress. Talk about distracting your enemies!
2) Cruel Intentions (1999)
No wonder Ryan Phillippe and Reese Witherspoon fell in love while making this movie! The sensual scene when Sebastian and Annette consummate their love is the most sincere and tender of the film.
3) Wild Things (1998)
If you saw this film you remember the shower scene, the car wash scene and, of course the pool scene with '90s vixens Neve Campbell and Denise Richards.
4) Dirty Dancing (1987)
Johnny and Baby had chemistry from the moment they saw each other, and things finally come together when she visits Johnny's cabin and they begin dancing in the living room. We got hungry eyes!
5) The Graduate (1967)
Benjamin Braddock is involved in a very serious love triangle with his girlfriend and his girlfriend's mother, Mrs. Robinson. When she invites young Benjamin into her room, it creates one of the most iconic movie scenes in all of cinematic history.
6) Titanic (1997)
Who could forget Rose and Jack getting down to business in the back of the Rolls Royce mere minutes before the Titanic met its icy fate? The scene gets quite steamy- literally – especially when Rose prints her hand on the foggy window.
7) Ghost (1990)
Did you suddenly have the urge to sign up for pottery lessons after watching Demi Moore and Patrick Swayze? You're not alone. The subtle sensuality between the two made us want to get our hands dirty.
8) Unfaithful (2002)
No one has made a secret love affair look as good as Diane Lane during that illicit bathroom tryst with Olivier Martinez. If it's wrong then we don't want to be right.
9) The Notebook (2004)
Kissing in the rain always looks hot on the big screen, but the passionate lip lock between Noah and Allie is on another level. Their forbidden love builds up the tension in the stormy scene. "It wasn't over," Noah insists. "It still isn't" – and then he proves it.
10)  Mr. and Mrs. Smith (2005)
What could top angry sex and a Hollywood action scene? The addition of two of the sexiest actors in Hollywood, the soon to be Mr. and Mrs.- Brad Pitt.
Which sexy film scene would you most like to recreate? Tell us in the comments!