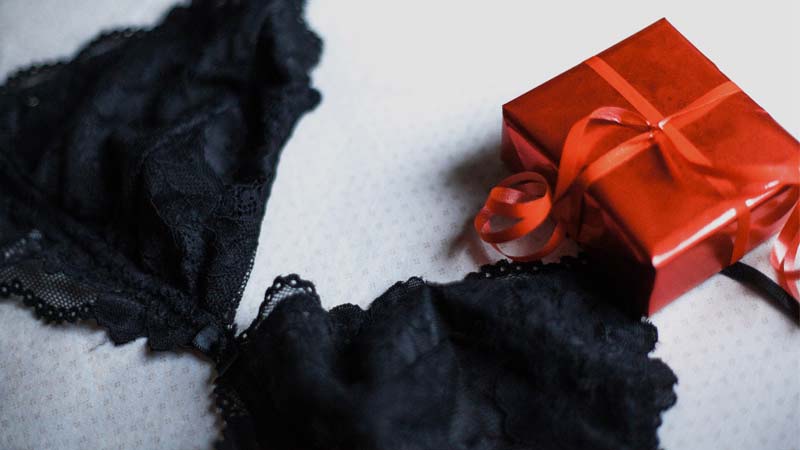 Looking to perk up your playtime?  The right bedroom accessories will get you ready for some frisky business and enhance the entire intimate experience with your partner. Take some time to find out what tickles their fancy, and explore our must-have picks for your pleasure box.
Get Ready
Help make the most of your sexy moments with some tantalizing massage oil or personal lubricant. Remember if you're planning to incorporate silicone toys like We-Vibe®, keep a stock of water-based lubes to ensure they'll be safe and enjoyable for you and your playmate.
Get Outfitted
From edible underwear, to role-play get ups and barely there lingerie, your sex box can easily become an entire sex closet filled with sexy time apparel. Surprise your partner with a little something for a special occasion that you can take off or keep on for the main event.
Get Blindsided
A little sensory deprivation can go a long way towards sensual delight. Introduce this into your sexual repertoire with a silk blindfold you can take turns wearing. And while blindfolded, your partner can decide what other items to try out from your box of goodies. Close your eyes and enjoy!
Get Educated
Guide your sensual adventure with a book of ideas to inspire your sex life. We suggested Moregasm: Babeland's Guide to Mind-Blowing Sex by Rachel Venning filled with expert advice and quick tips will definitely jump-start any evening into a night you'll never forget.
Get Vibing
No sex box is complete without a toy you can both enjoy. The We-Vibe® 3 stimulates the G-Spot, comes with a remote control and can be worn during intercourse, which you'll both love.
What's in your box? Tell us in the comments!