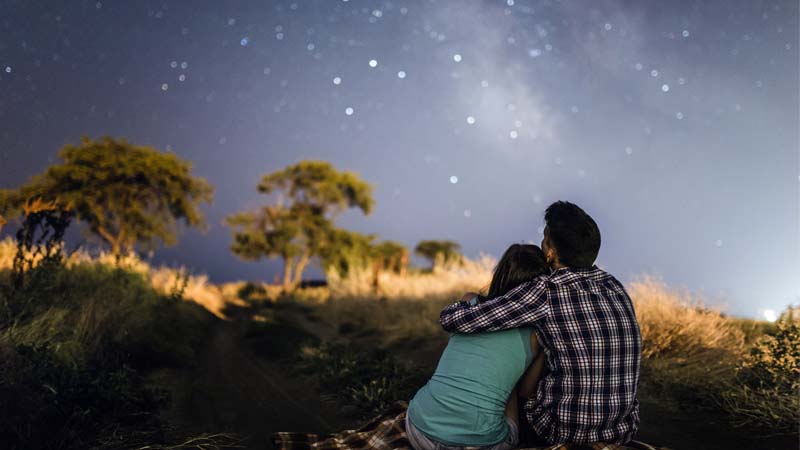 Earth Day doesn't just have to be about planting trees and picking up trash in the park. Celebrate your appreciation for Mother Nature by celebrating the love between you and your partner. Here are some fun activities to put some sexy into your Earth Day this Sunday.
An Intimate Candlelight Meal
Light some soy candles, pop the cork on a local bottle of wine and enjoy how sexy your partner looks by the glow of candlelight. Fix yourselves a meal made from local ingredients. Think foods that are natural aphrodisiacs such as asparagus, oysters and chocolate. After the stimulating spread, you'll want to keep it lights out for longer.
Midnight Star Gazing
Spread out a blanket in your yard or rooftop, and enjoy the view of the stars as you snuggle up close in the dark. Not being able to see your partner or environment will make you more aware of your other primary sense: touch.
Work up a Sweat
Being fit and active is sexy, so get out there and work it out. Join your partner for a bike ride, jog or rollerblading in the park to fill your lungs with fresh air and bring some natural colour to your face. Your legs will get toned, your blood will be flowing and you'll be filled with a new energy you can exert together when you get home.
Save Water
Bathing with your partner will reduce your carbon footprint. It's also a great excuse to get naked and turn the bathroom into a sexy hideout with candles and music. Add the waterproof, rechargeable and eco-friendly We-Vibe® 3 for a tantalizing bath toy you both will enjoy.
How do you bring eco-sexy to Earth Day? Tell us in the comments!