The Truth about Vibrators and People Who Use Them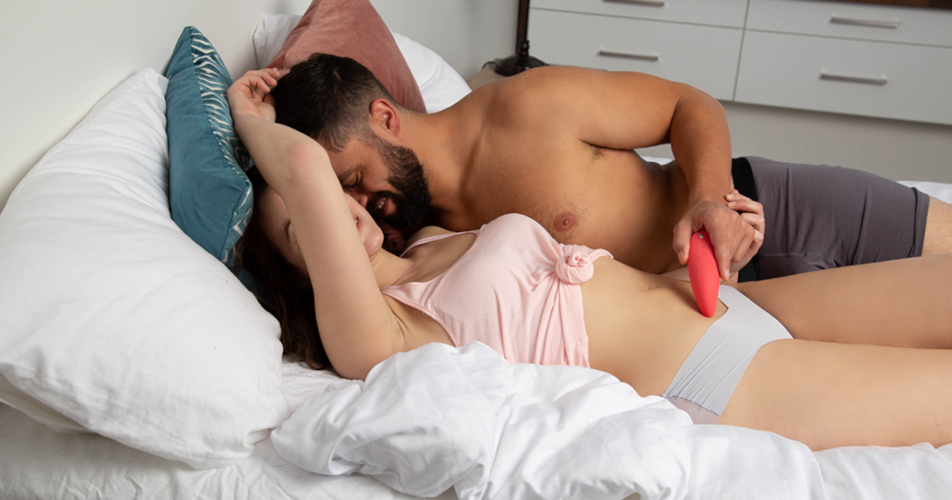 With the popularity of books like "Fifty Shades of Grey" and movies like "Hysteria," It's not surprising the popularity of vibrators is at an all time high.  Indeed, sex toys are no longer taboo and are increasingly embraced by the mainstream.   In fact, more than half of American women have experienced a vibrator at some time in their lives.
You probably already know that vibrators are not just for women who are single or alone.  Vibrators are a provocative way to amplify the stimulation from a partner or to spice things up before – or during – sex. In fact, a nationally representative survey conducted by University of Indiana researchers revealed how much of an enhancement vibrators can be to couples.  Psychology Today notes:
In the Indiana study, compared with women who never used vibrators, those who did reported greater likelihood of orgasm, greater sexual desire, easier arousal, more self-lubrication (meaning less discomfort during intercourse), and equal or better sexual satisfaction.
To those in the "know," a vibrator is not a remedy for inadequacy but rather a fun way to rev up your sex life and cross the finish line in a blaze.  What's more, men who feel like they need to measure up to the good vibrations can rest easy. While vibrators treat a woman to powerful stimulation, they aren't a replacement for a loving partner!
The body responds to erotic stimulation no matter where it comes from: fingers, tongue, penis, or vibrator. Using a vibrator – even frequently – does not change the body's ability to respond to other types of sexual stimulation.
So there you have it!  Vibrators like the We-Vibe 3 can keep things fresh and sexy, bring couples closer together and enhance the lovemaking experience.
Have you turned your friends onto trying a vibrator? Let us know in the comments!
Read more myths at Psychology Today.