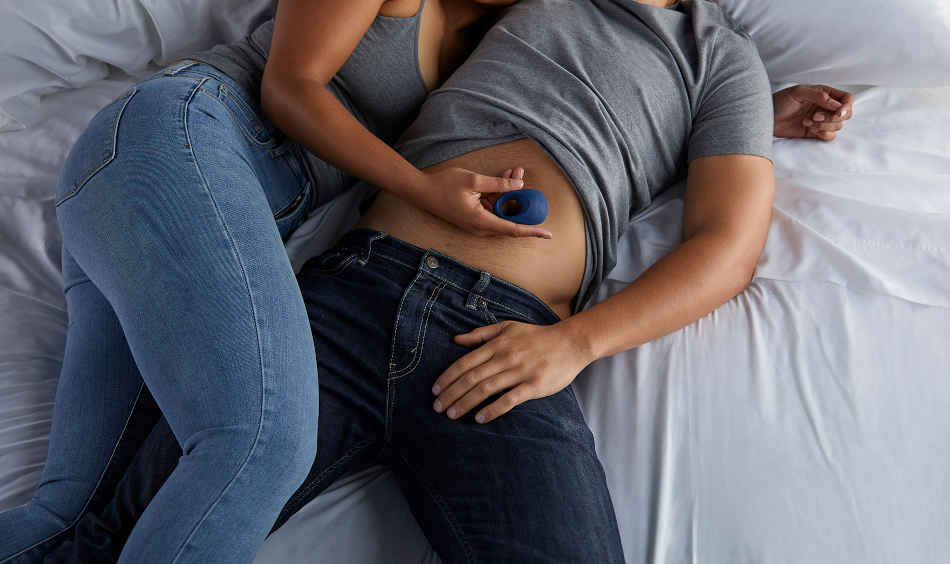 You've bought the gift and planned something spontaneous to woo your partner for Valentine's Day. All done? Not by a long shot. Spice up your Valentine's Day by making it into an all-day affair!
Breakfast in Bed au Naturel
Rise and Shine! Start the day off right with a sexy breakfast in bed. French-pressed coffee, fresh strawberries with yogurt and you carrying the tray in silky undies-or better yet nothing at all. 
Mobile Foreplay
Your mind will be racing all day with sexy thoughts about your Valentine's Day evening, so why not share them? Let your partner know what they can look forward to later. Add to the suspense by sending along a few photos with your messages: the outfit you have picked for tonight, the champagne you'll be drinking or the We-Vibe® 3 that you can't wait to use.
Quick Rendezvous
Clear out some room in your schedule for a speedy tryst in the middle of the day. Make a surprise visit to your partner's home, office or come up with a meeting place to make it even more exciting. It'll whet your appetites for the evening.
A Steamy Love Note
When's the last time someone wrote you a hand-written note? Put your love on paper and slip a note in your partner's bag that's sexy and romantic. Remind them of how much you like their touch or about the first time you hooked up- anything to get their imagination going for later.
Get Clean Before you Get Dirty
Before you get in the bedroom, get in the bathroom. A steamy shower or a warm bubble bath surrounded by candles and mood music is a great way to end off the day. Best of all the We-Vibe® 3 is completely waterproof!
Happy Valentine's Day from all of us at We-Vibe!