Elevate your sex life with Dr. Jess O'Reilly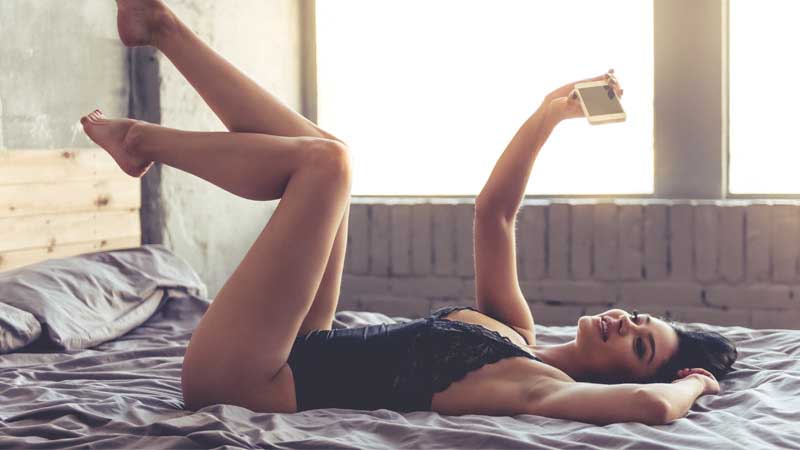 Get ready to take it up a notch with some serious sexpert advice. We asked sexologist, writer, and consultant Dr. Jessica O'Reilly how to make this Valentine's Day unforgettably sexy.
How can couples make Valentine's Day sexier in an untraditional way?
Start early. The weekend before Valentine's Day is the perfect time to surprise your partner with some spontaneous afternoon delight, a new sexy outfit, or a romantic escape.
Do you have any tips on how to introduce new ideas in the bedroom in a non-intimidating way?
If you have a fantasy that you'd like to talk about with your partner, frame it in terms of a dream (or daydream) you've had to test the waters while being honest about your natural desires.
Play with toys! If you're not sure how your partner feels about bringing toys into the bedroom, start with small toys that don't resemble your partner's genitals. They can be just as powerful without the intimidation of their larger counterparts.
Talking dirty is one of the hottest sex games you can play, but most people are intimidated and afraid of sounding silly. Try to talk dirty outside of the bedroom. Begin with playful flirting and work your way up to telling your partner exactly what you want to do to him/her, with lots of juicy details. With this lower stress, non-sexual situation, you can take a light-hearted approach. The ability to laugh at yourself takes you a long way!
Is there any way to boost libido to keep the passion alive past Valentine's Day?
Exercising regularly (including doing your kegels) and eating a balanced diet can work wonders for you mood, energy levels and sex drive. But most importantly, make sure that sex doesn't just happen between your legs. Play and flirt with your partner long before you make it to the bedroom (or the broom closet) and experiment with touch even when sex is off the table. You'll build up tension and anticipation so that the whole experience, including the climax, will be more intense and memorable.
Dr. Jess is a Toronto-based registered sexologist with a PhD in Human Sexuality.