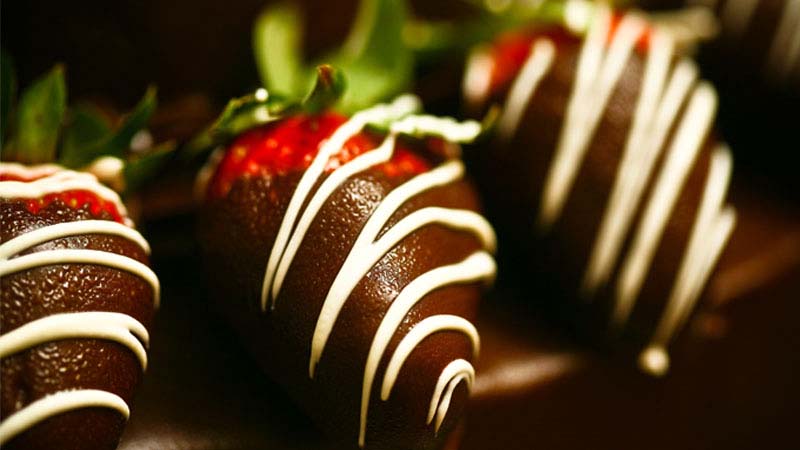 What's cooking in your sex life? Try these sexy foods to spice up your fun – on the plate or in the bedroom. Bon appetit!
Whipped cream
It may seem cliché, but whipped cream really does take the cake when it comes to sex play. Try it straight from the nozzle. It's delicious and fun.
Chocolate
Besides its great taste, chocolate can actually relax you and stimulate your senses. Try it hard, soft, or eaten off of your favourite navel.
Strawberries
They taste sexy. They look sexy. And if you dip them in whipped cream or chocolate, they ooze sexy. Eating them right off of your partner takes it up a notch.
Oysters
This one may be more myth than reality, but oysters have long been said to be a natural aphrodisiac. Whether the science behind it is truth or fiction, just watching your lover enjoy these slippery treats should be enough to get you excited.
Champagne
Whether it really is the drink of love or it's just the alcohol lowering your inhibitions, sipping bubbly is a great way to unwind and get your mojo flowing. Cheers!
Have you ever played with food in the bedroom? We want to know! Leave a comment!