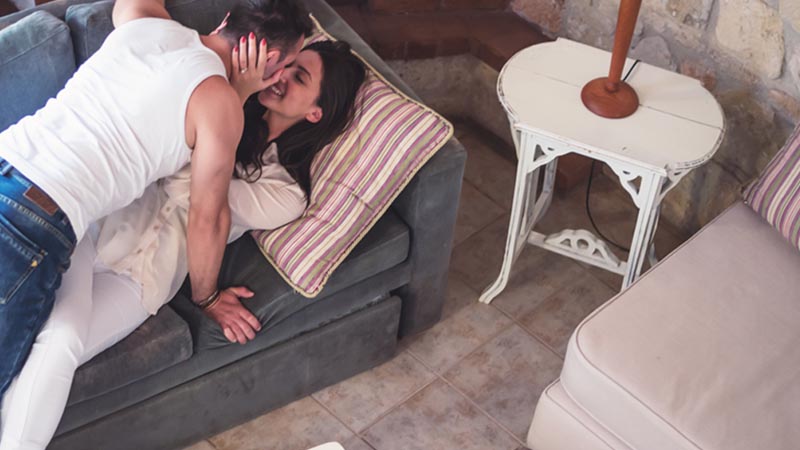 While you may do some of your best work in bed, we think it's high time you took the sexy outside the bedroom. Here are our top five other places to get it on.
The kitchen counter.
It's not just for chopping anymore. Put away the sharp objects and hop on for some serious fun. Need some tips to get cooking?
The stairs.
You'll get some serious leverage – and pleasure- on the steps. Try draping a sheet or blanket over the stairs for added comfort and to avoid the dreaded rug burn.
The couch.
Cuddle up under a blanket in front of your favorite sexy movie and let life imitate art. Don't spill the popcorn!
The washing machine.
You'll never see laundry as a chore again once you've gotten busy on the machine. Time your rhythm with the spin cycle for extra pleasure.
The floor.
Never underestimate the power of a hard surface to help you get that extra edge. Just grab your partner and get down.
Try one today. What have you got to lose? The bed's not going anywhere.
What's your favorite sexy venue? We want to know. Leave a comment.