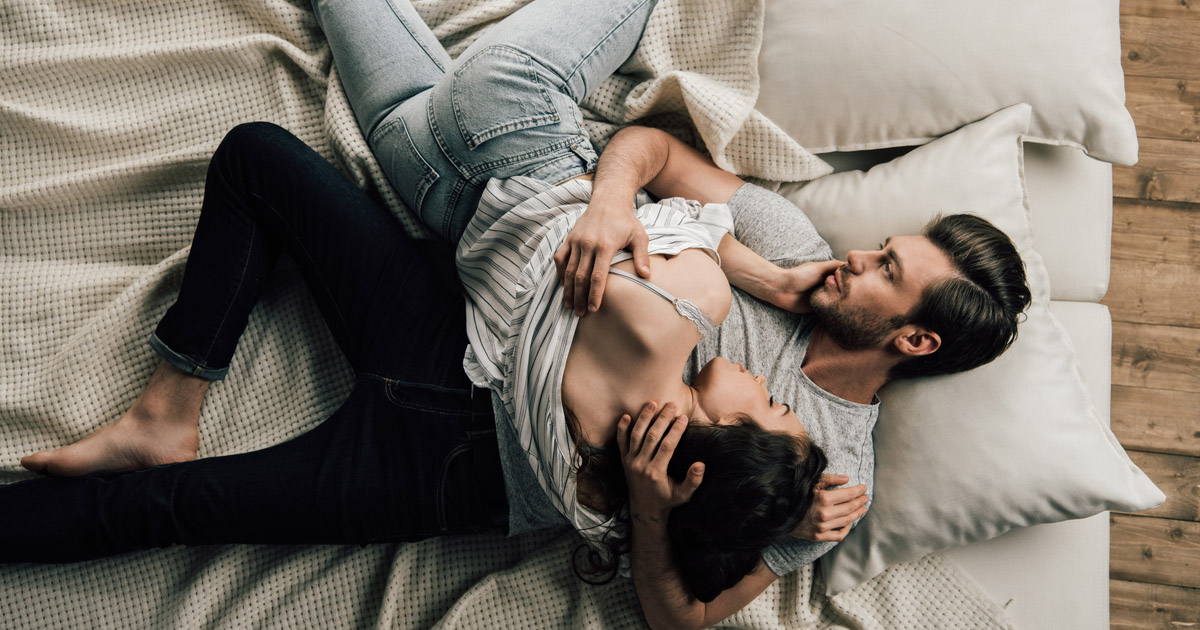 The answers have been tabulated, and we're ready to unveil the truth about your sex life! See how you stack up in the sack compared to your friends in Canada, Australia, the UK and the USA.
Getting it On
When it comes to daily action, Americans lead the pack. 9.3% of respondents from the United States said they've had intercourse every day in the last month. Respondents from the UK are keeping the flame alive 3-5 times a week (52%), while Canadians get frisky less than three times each week (23.2%). Australians, on the other hand, seem to be getting the least lovin', with 16.7% reporting they haven't had sex at all in the past month.
Favourite Position
Our results tell us doggy-style reigns supreme as the favourite sexual position right across the globe with 41% of the vote. Girl on Top came in as the second most enjoyed position with 30%.
The Big O
They must be doing something right across the pond! 38% of respondents from the UK told us they orgasm every time they have sex. Half of Australians climax most of the time, followed by Americans at 39% and Canadians at 25%.
Time to Play
Do you like it in the morning, a quickie in the afternoon or a late night romp? 48% of you prefer to get it on in the evening hours, while 27% like to start the day off right with some morning lovin'. The afternoon quickie is the third most popular with 25% of the vote.
Bring out the Toys
Sex toys are coming out most of the time in American bedrooms (53.4%), while Canadians and couples in the UK like to use them out every so often to spice things up (49% and 62% respectively).  Australians are the least likely to pull out the vibrators, cuffs and blindfolds, with 33% reporting they rarely use toys.
Do these results match up to your sex schedule? Tell us in the comments.