Getting creative in and out of the bedroom with Jamye Waxman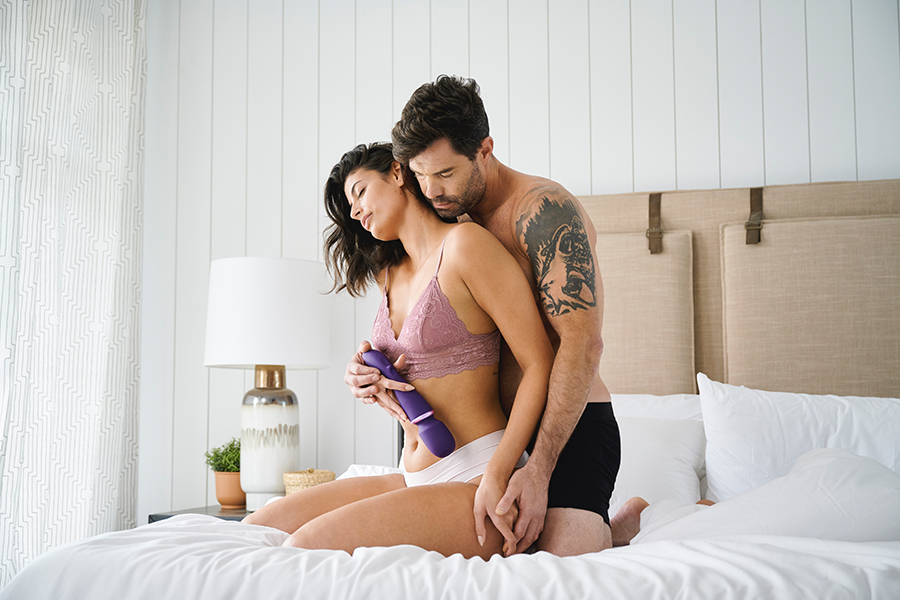 When it comes to a passionate sex life, creativity is key.  Sex educator, award-winning author, blogger and video host Jamye Waxman shares her tips for heightening the intimacy in your relationship.
Steamy Emails
Setting up a separate email solely for sexy talk can add spice to your daily routine. "You can comfortably send playful notes to each other throughout the day without the worry of having your boss or kids catch you in the act," Jamye says. Your anonymous account is perfect for sending links to hot new products you'd love to try out, descriptive photos of your favourite positions or a list of fantasies you're eager to try on your next encounter.  Create a fun address handle (try your middle name and the street name from your childhood home) to make the exchange even more exciting!
Yes, that's a Gun in my Pocket
The beauty of role-playing is that you get to be anyone you want, even if it's only for one night. Jamye says role playing and dressing up is an arousing way to live out your fantasies in the bedroom. "If you're shy, start off simple by writing down some fantasies or small details of what you'd like to do and share them with your partner," she says.
Talk to Me
Many couples don't acknowledge the importance of strengthening their bond before they get under the sheets, says Jamye. "Spend intimate time together that includes talking about how you feel about each other, and what you value about the relationship." Having time to just sit or lie next to your partner holding hands, embracing and making eye contact will put you in touch with their personal space, making for a healthy sexual connection when it's time to get it on.
Visit Jamye online at www.jamyewaxman.com