How to survive peak wedding season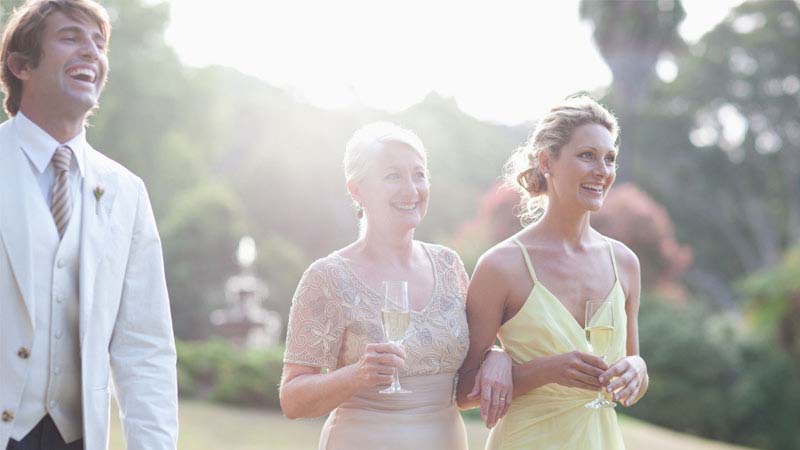 It is August and wedding season is reaching its peak. The cupcakes! The flowers! The bridesmaids!  Nothing says healthy and loving forever relationship like sharing nuptials during these long, lazy days of summer.
Planning a wedding can be a lot of work.
To help your loved ones make the very most out of their special day, and to add spice to your wedding calendar, here are a few tips to see you through the end of wedding season as everyone's favourite guest:
Say thank you.
Acknowledge the thoughtfulness and planning that has gone into making the day just right, whether it be an intimate affair or a huge production.
Dress right.
Wedding on the beach? Fascinators required?  With so many ways to say I do, make sure to do your homework. Choosing the right outfit will make you and your hosts more comfortable.
Bring a smile.
You have a major deadline at work. Your in-laws are visiting. You can't remember the last time you slept for more than six consecutive hours.
Whatever you have on the go, breathe. A wedding is a time to leave your worries (and your Blackberry) behind. Even better – pack some romance for yourself!
Pace yourself.
A pre-wedding bash?  A five course meal?  Afternoon cocktails in the sun – before you've had a chance to visit the buffet?
Weddings should be a time to indulge, celebrate and enjoy – but be sure to pace yourself so you can enjoy the whole celebration!
Choose the perfect gift.
A truly thoughtful wedding gift is something that will be cherished for years to come. Earlier this summer, Mercedes Jones spoke to Daytime about why the We-Vibe makes such a perfect gift for couples.
Do you have romantic gift ideas to share? A memory of a favourite wedding gift? Or of one that went horribly wrong?
Share your stories for a chance to win a romantic gift for two!