Keeping the romance alive all year long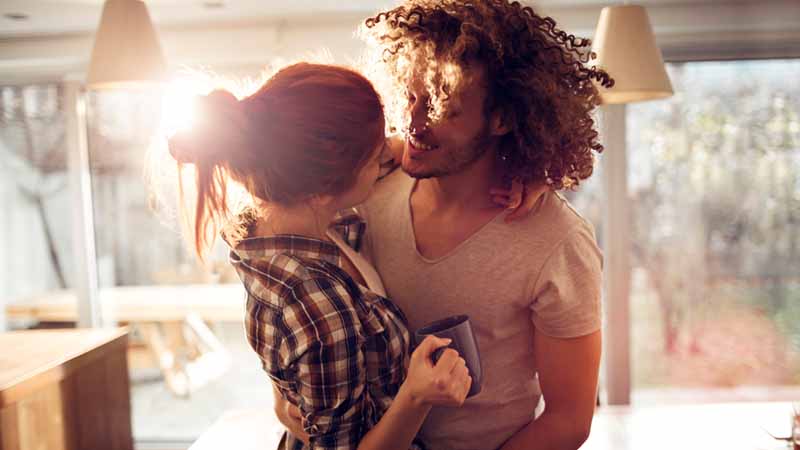 Did you know that August was Romance Awareness Month? Like Valentine's Day, it reminded us to celebrate relationships and to make our partner feel like the most important (and sexiest!) person in our life!
As we enter always-busy September, it's easy to push the romance in our lives aside. Simple pecks, perfunctory conversations, falling asleep without saying goodnight, and leaving in the morning without an "I love you" . . .
To avoid a romantic wasteland in your relationship, here are five tips to keep you in the mood all year long: 
1. Why simply eat dinner when you can "dine" together?
Forget a quick dinner in front of the television. Once a week, take the time to enjoy a meal together. Get out the fancy dishes, light some candles, and play some sweet tunes to create the perfect romantic atmosphere. It's not about the food but rather the mood.
2. Weekly dates with a twist
Cosmo suggests a fun ritual to put a twist on the traditional dinner/film grind. If you're feeling a little adventurous, why not brainstorm three ideas together – a game of mini putt, a local event, or a couples' massage? Write these ideas on index cards and have your partner choose the date at random.
3. Find the time to make passionate love!
We don't always have the time or energy to have a random rendezvous with our partner. It's okay to schedule some alone time. Be creative by writing your partner a sexy note in their lunch or a naughty text message detailing what you're planning to do later that night!
Don't forget to set the mood – flowers, lighting, music, and sexy lingerie. Perhaps you may even introduce a toy – it can make the routine more exciting.
4. A weekend rendezvous to…. who cares where
Escape the pressures of work, housecleaning, taking care of the kids. You don't even have to leave the city – trying a new local spot could be just what you need to light that spark of romance you were missing.
5. Say "I love you"… often!
This may seem obvious, but how many of us forget these three words on a daily basis? Saying "I love you" is a great way to get your partner smiling. Sometimes the simplest gestures can be the most romantic!
Do you have any tips to add to the list? Do you and your partner do something special to keep the romance alive in your relationship?