The best sex advice you ever got: Expert profile Dr. Trina Read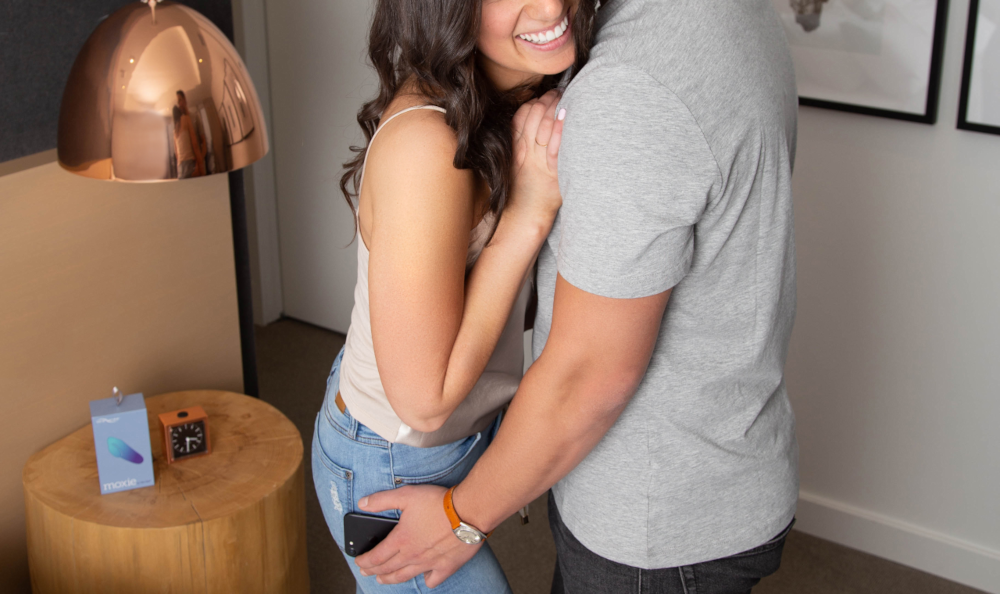 This is the second in our We-Blog Expert Profile series where we turn to the experts to hear about their experiences working in the intimacy and sexuality fields, and to pick their brains for the best sex advice they ever got.
Recently, we sat down with sexologist and best-selling author (and our friend) Dr. Trina Read and here's what she had to say:
First up, we have to know how you got to where you are today. What was the path that motivated you to take on this kind of study and profession?
I just sort of fell into it—like falling down a rabbit hole. Really the last person you would expect to become a Sexologist. And yet, I'm the very best person to understand what the average couple faces over the long term…because I am that average person (who just happens to know a lot about sex).
What's the best sex advice you ever got?
Sex is so much more than simply having an orgasm. Much of what is society perpetuates is that to be sexually satisfied, we must focus on giving our partner and ourselves an orgasm. Orgasms are only the tip of the sex iceberg.
This focus on 'getting each other off and then having intercourse' is one-dimensional and becomes boring quickly.
Broaden your horizons and start focusing on the sensual side of sex. You and your sex life will be happy you did.
If you have never used toys before with your partner, how would you recommend broaching the topic of introducing sex toys, and then start actually introducing them into your sexual encounters with your partner?
Easiest way is to go onto a sex toy store site that has a lot of content and information about adult toys. You and your partner can go through a check list and "What sex toy is right for you" questions. That way you decide as a couple what is going to work for you within your relationship. Plus, you make an educated decision (this is important because there are a lot of questionable sex toy products on the market…and you don't want to be putting questionable things inside your body.)
The numbers vary, but the number released by several studies in 2010 say between 50 and 70% of women have never had an orgasm from any kind of penetrative intercourse. In your experience, what are the barriers these women face and what advice would you give a frustrated woman, and her partner, in this situation.
There are many reasons why a woman won't experience a vaginal orgasm — here are some common ones:
Her orgasmic platform isn't properly aroused.
She doesn't understand how a vaginal orgasm is supposed to feel.
Sensitivity:
Her crus clitoris (i.e. clitoris 'legs' that are internal and wrap around the vaginal canal) isn't as sensitive.
Her g-spot and/ or cervix isn't as sensitive
Mental blocks:
There is too much pressure to achieve/perform
Her mind is on other things and she can't make the switch to the 'lust' part of her brain.
Not every woman can have a vaginal orgasm; this is due to her biology and not because she's doing anything wrong. For those women who can, you need to ask yourself whether it's a problem with sensitivity or if it's a mental block. If it's sensitivity, more focused stimulation could be required. If it's a mental block, ask yourself if you or your partner are placing too much pressure on having a vaginal orgasm. I promise you if you go looking for it, you will never find it. Women who are relaxed, juiced up and completely into the sex are the ones who will have this experience. So do your best to remove all mental distractions before and troubleshoot the drivers of that particular issue and entering the bedroom. No matter what the reason is, it's important to understand that this is a common problem for millions of women.
For more information about Dr. Trina Read, and for great tips about having sex after kids (her specialty) check out her site here 
Check back next week for more insight and advice from the experts!