Say Yessss To Date Night!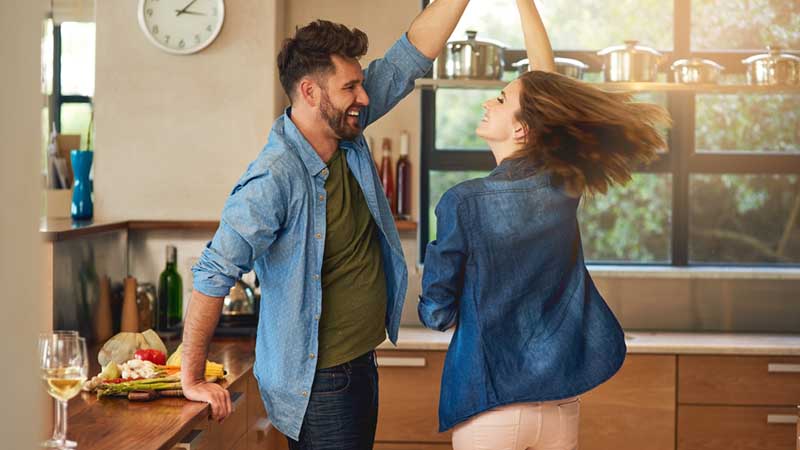 It's important to spend quality time with your significant other to keep the romantic fires alive.  But with all of the time spent apart – everything from work and managing a household to driving children here and there, it can be challenging to make the precious moments you and your partner have together meaningful.
Also, it's all too easy to fall back on activities that don't really involve romantic interaction such as quietly watching a movie together.  For these reasons, we'd like to suggest scheduling an engaging and interactive date night — one that will set couples up for a lot of romance later on.
Before you read further, make sure your We-Vibe is charged (you'll be using it later), load up your favorite neighborhood search app and try one of these provocative date night ideas!
Wine Bar & Small Plates Save Energy for Sex
Wine bars are a great spot for date night.  We all know that wine, in the right amounts, can be an aphrodisiac.  They have a sexy ambience and promote small tasteful meals.  Simply put, you will leave with a great wine buzz and avoid the lazy, loggy feeling that comes with a large restaurant meal – one of the biggest romantic killers for settled couples.  So, if you're looking for a night out that's equal parts excitement and rejuvenation, look no further than a date night at a wine bar. Sparking conversation will be effortless and you can make a quick getaway when you're ready to retire to the bedroom.
Mini-Golf:  "Putt" for Sexual Favors
While it may be a challenge to settle on a sport you both love, Mini-Golf is a great choice to start a night of romance! The windmills and whimsical setting will bring out your playful side. Besides, introducing some competition into your night will set things up for a sexy time later on.  Make it all the more fun by "putting"  or "driving" for sexual favors!
Dance As Romantic Foreplay
Taking dance lessons together is a wonderful experience that will bring you closer together as a couple.   For many, the music and sexy dance moves are a form of foreplay.
So what are you waiting for? Make tonight a date night and you'll be glad you did!  Feel free to share your favorite date night ideas on Facebook or Twitter!