#PleasurePioneers: Ericka Hart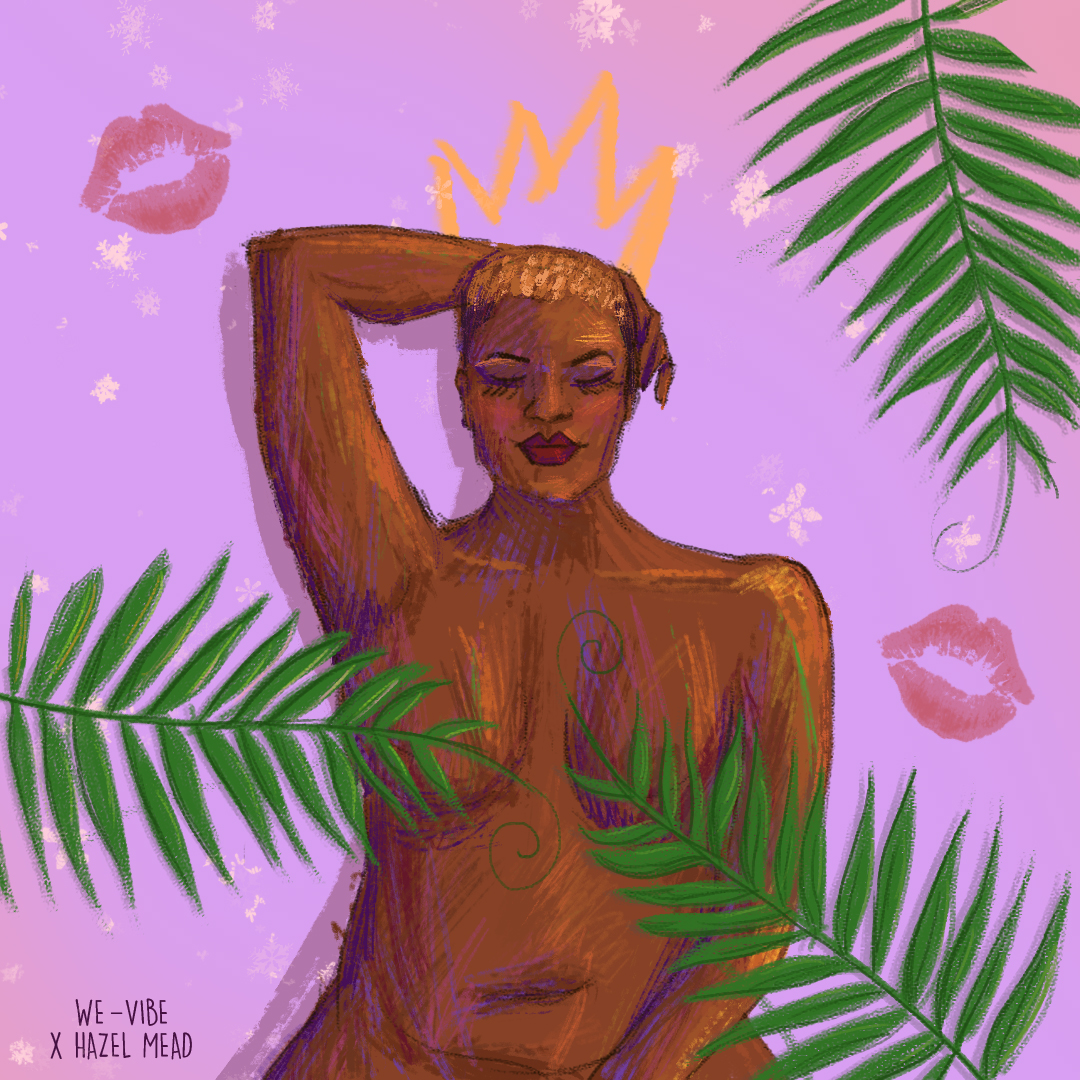 Artwork by @hazel.mead
When it comes to Ericka Hart, it's best to get straight to the point: she's as badass as they come. According to Forbes, Hart is "self-defined kinky, poly, queer, cancer-warrior, activist, sexual educator, and performer." Hart was diagnosed, in May 2014, with bilateral breast cancer. She was 28.
It was also at this time that she realized that her identity, all of who she is, wasn't part of her treatment. She saw that there wasn't enough representation of people like her when it comes to breast cancer awareness, nor was she the typical idea people tend to think of when the topic of women's sexual health education comes up. Hart wanted to change that.
After college graduation, Hart joined the Peace Corps and was assigned as a volunteer in Ethiopia to teach sex education, especially sex ed that focused on HIV/AIDS. When she returned home, both before and after her cancer diagnosis, Hart continued to teach sex education, firmly believing that there are too many myths surrounding sex and sexuality, and all these myths needs to be debunked. We can't have a sexually active society that can't even name the parts of the human reproductive system.
While sex education in the U.S. isn't mandatory in all states, Hart would like to see it mandated for all ages and have it taught in schools. She also wants that sex education to include racism, sexism, as well as ableism, as sex affects different groups differently. One can't have a proper, educational discussion about sex and sexuality, without realizing how it affects all demographics and, in many cases, those discussions need to be tweaked so they're all inclusive. As a true pioneer, that's something Hart isn't just hoping for, but working toward.