Play with your food. Bringing sexy times to the table.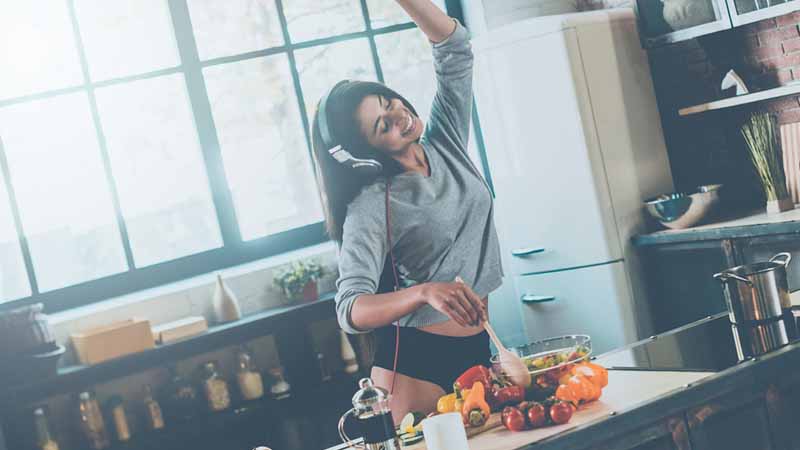 Eat. Everyone's doing it. We need to eat to survive. Some of us enjoy it more than others, some of us rush through it, and some of us savour every morsel. Sex can been seen the same light. Everyone's does it, or wishes they were. Is it a requirement for survival? That's arguable. Life can get comfortable and it's easy to fall into routines, especially when it comes to eating and sex. Sex can turn into a chore just as easily as cooking dinner can. Why not multitask and combine eating and sex and make sure both get done regularly, and with satisfaction? Schedule it in, and make time for your food and your love. Have fun, and pretend you are kids again. Eat with your fingers and play games with each other. Add a little food to your love.
5 playful ideas to bring sexy times to the table:
Nude Dinner Prep. You cook dinner in the buff for your honey while they watch. Invite them to get naked too. No touching allowed until the dinner is served.
Body Painting. Use your fingers or a paintbrush to decorate each other. Use something you enjoy eating, and then taste each other. Chocolate or caramel sauce, whip cream, honey, pudding work well. Have a sticky shower together when you've had your fill.
Blind Dessert. Secretly prepare bite sized pieces of your partners favorite treats. Sit your partner down, blindfold them, and feed them their dessert. Tease them with the food. Play "guess what" and don't just use your fingers.
Full Service. Agree to spend a whole meal feeding each other. You are not allowed to feed yourself. It is so sensual to nourish each other.
Sitting outside on a blanket and eating delectable sandwiches out of a basket just has a romantic appeal to it. Nature, food and dedicated time together; that's just asking for trouble of the good variety. Try it on your bed or in the backyard. Use a tablecloth on your bed for easy clean up.
Break up the routine and add excitement and surprise to your eating and sex life. Slow it down a little and you'll start enjoying your meals a whole lot more.
Tina O'Connor is an on-air personality and relationship expert who focuses on parenting, sex and lifestyle issues — with a feng shui twist. She is the author and creator of the popular "Be That" book series, whose titles include "Be That Girl," "Be That Mom" and "Be That Kinky Girl," providing women and couples everywhere with concrete strategies to achieve more balance, happiness, peace and success in their lives. Tina holds a BSc in psychology and is a certified feng shui practitioner and mom of three who appears regularly on Global, CTV and Rogers TV stations across Canada. She has also appeared as a guest on a wide variety of radio stations, from CBC to Playboy Radio. With her straight-talking approach and dynamic personality, Tina gives real-world advice with a flair for entertainment.