No-strings-attached holiday sex. How to get it and keep it casual.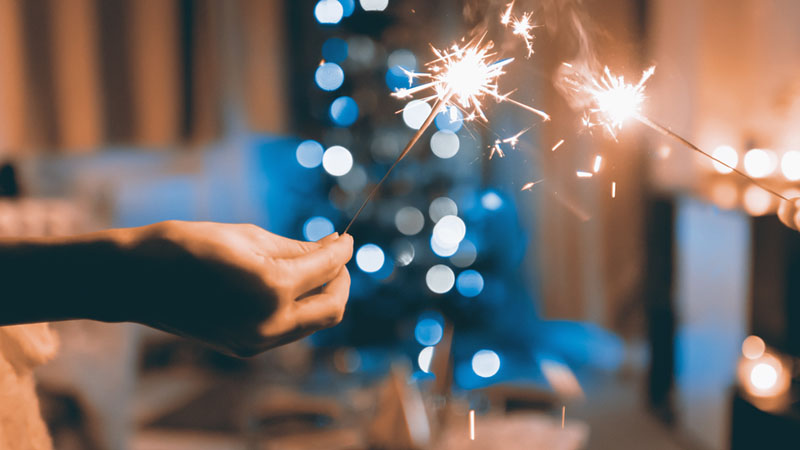 The holidays are a very stressful time of year and it's totally normal to want to blow off some steam and release some tension.
A casual fling can be a great way to go about it, and whether it's a hookup from your old neighborhood or someone you meet online or at a local bar, there's plenty of people out there looking for exactly the same thing you are.
Casual sex can be a great way to not only let off that steam but not to let sexual tension get in the way of finding your next serious relationship. Sometimes it's fun to have great sex and not have to worry about pillow talk or cuddling after, too!
When it comes to just sex, you need to be certain that you are both on the same page. "It's super awkward (or you come across as a total ass) if you're the only one with sex-only on the brain," says Laurel House, Celebrity Dating Coach and Resident Sex Expert for My First Blush.
Communication is essential, and that leads to clarity, which creates confidence. "It might feel awkward to have a conversation about what you are looking for (just sex), but once you have clarity that you are both on the same page, you will feel totally unleashed to have no-strings fun and possibly repeat emotionless encounters without hurting any feelings," says House.
Just because it's just for sex doesn't mean that you can treat them without respect. "Both show and tell them that you respect them, appreciate them, and care about their feelings," says House.
That doesn't mean that you can't have nasty, dirty, raunchy sex. Your kindness and respect should come out before and after the sex happens."Don't make them feel used, and throw them out of your house the moment you're done," says House. While a sleepover might not make sense, having a conversation and showing basic kindness is essential.
If you are looking for some holiday fun on a dating site or app, be very clear about your intentions upfront on your profile. "Yes, you will turn a lot of people away —  all of the wrong people for what you are looking for," says House. You will be turning on the few exactly right people who are also looking for a fun time. If you don't specify in your profile that you are just looking for some fun, then in your first message exchange you should, explains House. "Just fun" is a better way to word it so that you are less likely to be flagged or thrown off the site.
Don't start a meaningful conversation with someone who is clearly looking for a relationship, then suddenly throw on them that you are interested in sex. "You will offend them, piss them off, and risk having them block you," says House. Don't continue to stalk them if you are turned down. No everyone is not looking for the same thing, and that's ok. Don't criticize them if they aren't interested. Even if they call you mean names.
When you have your first "date," make it fun and something that they are excited about and even look forward to beyond the orgasmic moment. "Go to a cool, kitschy hotel, start with drinks at the hotel bar before heading upstairs to your room," says House.
Sure, it's just sex, but that doesn't mean it has to be cheap. You want to keep it casual, but simultaneously you don't want your buildup to be at a dirty dive bar (save that for the bedroom). Start your evening with a lubricating beverage at a craft beer bar — they call it liquid courage for a reason!