Let's talk about pleasure!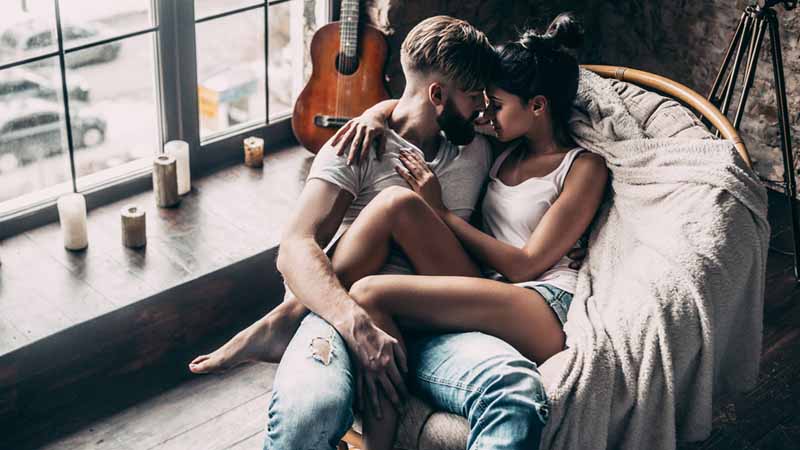 The orgasm gap is a concept among sex researchers that explains the unequal distribution of orgasms between women and men. According to a recent American survey, men experience orgasm up to three times more often than women. When stats like these hit the media there's always a lot of discussion about how to close the orgasm gap. But what if the gap doesn't need to be 'closed'? What if we accept that the orgasmic patterns of women and men shouldn't be compared? All genders experience pleasure in different and unique ways and for a lot of people, orgasm isn't the only necessary ingredient for great sex.
Which leads me to my top 3 tips for increased pleasure. (Note: I use the word pleasure because orgasm does not need to be reached every time.)
1. Communicate and ask for what you want. Communication is key to great sex and pleasure. Having the confidence to speak to your partner about sex gives you an avenue to express what it is you enjoy and desire. Expressing what turns you on is essential to getting what you want – and taking pleasure to new heights. Be bold, open and honest with your lovers… you have nothing to lose and only more pleasure to gain!
2. Self-Pleasure. Explore yourself intimately by masturbating. Experiment with fantasy, and find your pleasure spots. Once you've discovered how to turn yourself on, it makes partner sex easier because you can guide your lover. After all, if you don't know your pleasure spots, how can you expect someone else to?
3. Let go of the end goal of orgasm. It's important to keep in mind that when it comes to pleasure and sex, there are no 'rights' and 'wrongs'. A lot of women don't necessarily need to climax during sex. In fact, many women just want to feel connection and intimacy with their partner. Often we become so focused on reaching the 'Big-O' that we forget simple pleasures like kissing, touching and connecting. Every woman is unique: orgasmic patterns and pleasure change over time (and with different sexual partners). Some women reach orgasm easily, and others do not. Feeling pressure to orgasm takes away from the experience of pleasure and desire…work on letting go of the end goal of orgasm and place your focus and energy on all the other stuff that feels good as well.
Juliet Allen is a Sexologist, Sexuality Coach + Educator and Writer.  With a reputation for her bold and straight-to-the-point manner, Juliet runs educative workshops and events in Australia for young people and adults. Juliet is passionate about empowering women to embrace their true sexual nature and encourages everyone to explore and own their sexuality