Beat the winter blues… With better sex!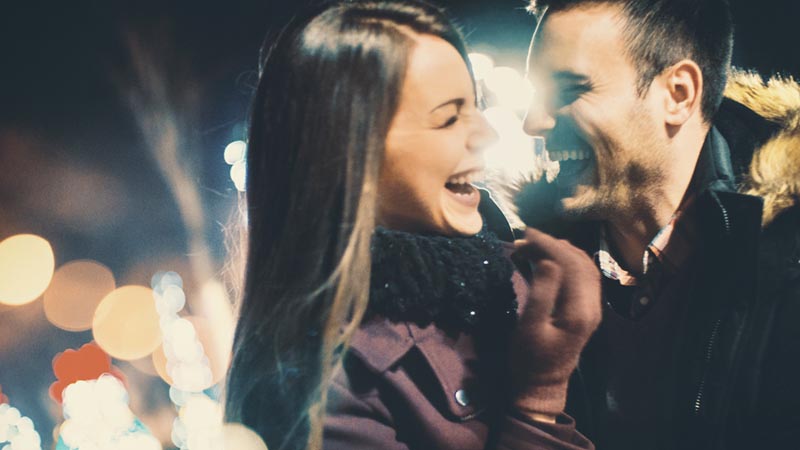 Last February, relationship expert Ian Kerner, PhD — also the author of five books on sex and relationships, including "Sex Recharge" — shared some tips on getting through the long, grey winter days by getting back in bed.
This year, to help cope with the unending polar vortex (or even just the average winter here in our native Canada), we're re-sharing his words of wisdom. Summer may still be months away, but that doesn't mean you can't turn the heat up at home! Here are some of Ian's top tips for beating the winter blues.
Play Hookie & Make it Hot!
Go on a date day. Take an afternoon off work while the kids are at school and have relaxed lunch with a glass of wine. Or, go to a romantic afternoon movie and act like newlyweds again. Why not engage in public displays of affection. Your midday "foreplay" will help you reconnect in the bedroom.

Arouse with Random Acts of Romance
Better sex begins with small sensual touches. A stolen but "oh so sexy" kiss or a hug can last until the sun comes up. Hugs and kisses have been shown to boost the naturally occurring "love" hormone oxytocin.

Fantasize & It's Sure to Be Fantastic
Tell your partner you had a sexy dream last night with him or her in it. It's flattering and sure to rev up your partner's romantic engine. While you're at it, fantasize about an exotic destination.

Variety is the Spice of Life
When you're in a long-term relationship, sex can become predictable –as the winter drags on why not shake it up. Try a new position, a new location or even experiment with a product like the We-Vibe couples' vibrator.

Get on the Same Vibe
Think that a vibrator might intimidate your guy? Think again! According to a recent study, as many as 44% of men have used a vibrator with their female partner. Considering this, your guy will likely be open to a vibrator you can both enjoy together.

The We-Vibe is designed for women to wear during intercourse to maximize pleasure for both partners. The C-shaped We-Vibe hugs her contours to stimulate both clitoris and G-spot and leaves room for him to share the vibe. Small, rechargeable and non-phallic, the We-Vibe's advanced technology helps couples achieve new levels of shared pleasure and intimacy.
Next time you feel the winter blues coming on, try out some of these tips to see you through until spring!