No Reservations Required this Valentine's Day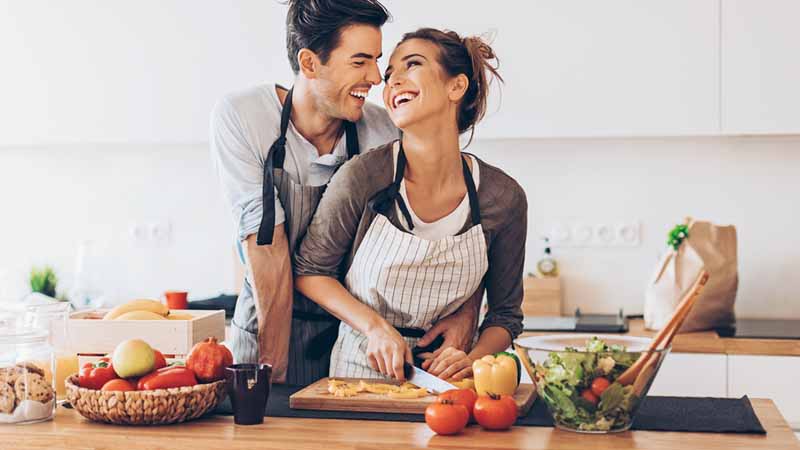 The countdown to Valentine's Day has officially begun. What will you be doing this February 14?
This year, We-Vibe is proposing something a little different. Why not skip the three-course dinner at the five-star restaurant – and in fact, avoid reservations altogether?
In our opinion, Valentine's Day is best spent in bed!
Over the next 12 days we'll give you 12 great reasons to stay in this holiday, starting with today's: The Kitchen Quickie.
Try preparing your romantic dinner together, and make it a little more… intimate.
Visit us on Twitter, Facebook, Pinterest, and/or Instagram for your daily dose of Valentine's Day inspiration!