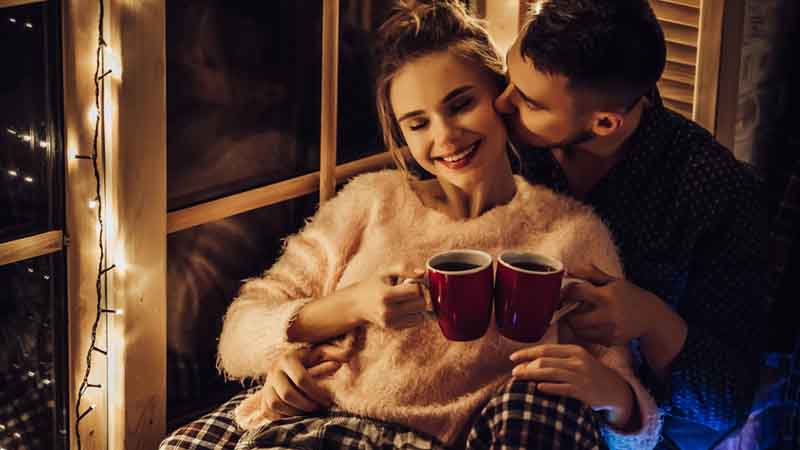 It's that time again. December has arrived, wrapped in all its festive cheer. But between finding the perfect gifts, hosting the in-laws and braving the mall (which suddenly resembles a scene from The Hunger Games), underneath the glitter lies a lot of pressure.
The most wonderful time of the year can often also be one of the most stressful. Sometimes, we get so carried away with spending time with loved ones that we forget to spend time with the ones we love most! Connecting with your partner can often be pushed aside in favour of a growing list of priorities throughout December.
But as it turns out, sex may be just the thing to beat holiday stress. Setting aside time to remember what is really important – love and intimacy – can bring much more genuine happiness than checking off items on your to-do list.
So if you're feeling overwhelmed this Christmas, why not try some of these suggestions from Psychology Today to reconnect with your favourite loved one?
 

Make a date with your partner for romance and sex.

Yes, I know this sounds incredibly unromantic, but "scheduling it" gives you a little something to look forward to while you're drudging through your workday. Plus, a day of anticipation is sometimes the best possible foreplay!
Set the mood before you get busy

. The holidays are stressful, so light some scented candles, put on some booty-music (your call on which songs get your groove thing going), and treat your spouse or partner to a hand or foot massage with some scented oil.
Give the gift of sex.

Put some sex vouchers in your lover's stocking offering to do that special thing that he or she really loves. It doesn't matter if that particular activity is not your favorite, because a gift that comes from your heart will make it a lot more meaningful and enjoyable. Plus, your partner might just reciprocate with whatever it is that drives you wild.
Try writing down three things you've always wanted to try

in the bedroom but have never asked for, and asking your partner to do the same. Then pop open a bottle of wine and share your lists with each other. If it turns out you feel like trying something new, you can go for it. Even if not, the simple act of sharing your secret fantasies builds emotional connection.
HOLIDAY SHOPPING WITH SEX IN MIND!

Along with that sweater for grandma and iPads for the kids, try stopping off in the lingerie department or your local "adult" store. I'm not going to be descriptive here, but I will say that there are a whole lot of fun things that will fit into a holiday stocking.