Can BDSM Improve Mental Health?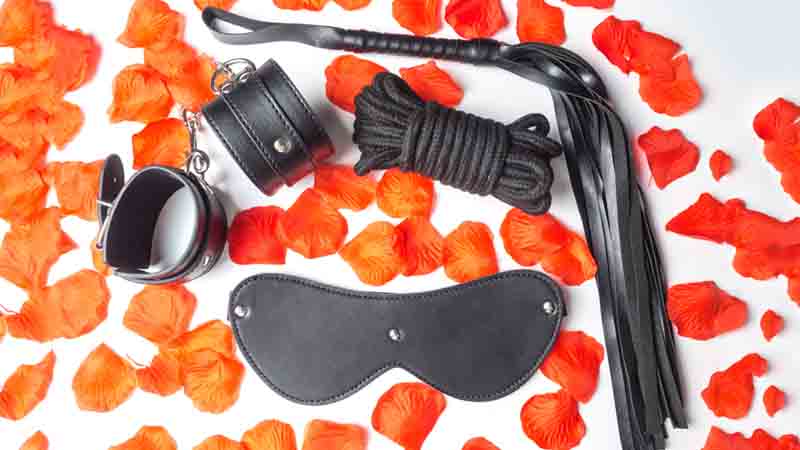 BDSM has long been a sticking point in our popular views on sex and sexual health. What is it really? Why do people practise it? Who practises it? Once heavily stigmatized, it has begun to make more frequent appearances on the pop culture scene.
Yet many misconceptions still exist – one of the most common involving mental health. Why do some people enjoy BDSM more than others, and does it reveal anything about our psychology?
BDSM is currently listed in the newest Diagnostic and Statistical Manual of Mental Disorders (DSM) as a paraphilia – an unusual sexual fixation. But a recent study offers a different view. In fact, it reports, practitioners of BDSM actually score better on certain indicators of psychological wellbeing than those who have exclusively 'vanilla' sex.
But first, an important question: What is BDSM really?
Breaking Down BDSM
BDSM is a sexual practice that revolves around the four fetishes of bondage, dominance, sadism and masochism. It does not have to involve all four. One partner plays the dominant role, while the other is submissive.
It is often associated with whips and chains, but can also be subtler; role-playing, blindfolding or tying up your partner can qualify as light BDSM.
Most importantly, BDSM is consensual. Despite its dominant-submissive aspect, BDSM is practiced between two consenting partners as a way to explore sexually.
Testing BDSM
BDSM's label as a disorder does not sit well with many practitioners, particularly because no evidence has been found to suggest that enjoying sex with a side of pain is linked to psychological problems. In fact, this recent University of the Netherlands study suggests just the opposite.
Both BDSM practitioners and vanilla (non-BDSM) participants filled out questionnaires on personality, sensitivity to rejection, style of attachment in relationships and well-being. None were informed of its purpose.
The results
The results revealed that BDSM practitioners were:
More open to new experiences
More conscientious
Less neurotic, a trait marked by anxiety
They scored lower than the general public on rejection sensitivity (in other words, how paranoid one is about others disliking them), and
They reported more secure feelings of attachment in their relationships
Regardless of preference for dominance or submission, no practitioner scored lower than vanilla respondents on the scale of wellbeing – most scored higher.
The researchers couldn't explain this trend, but speculated that it might have something to do with better awareness about one's sexual needs, which causes less frustration in bed. Accepting unusual preferences may also require hard psychological work and reflection, which eventually translates into a stronger and healthier psychological wellbeing.