Tips to discuss sex toys in your relationship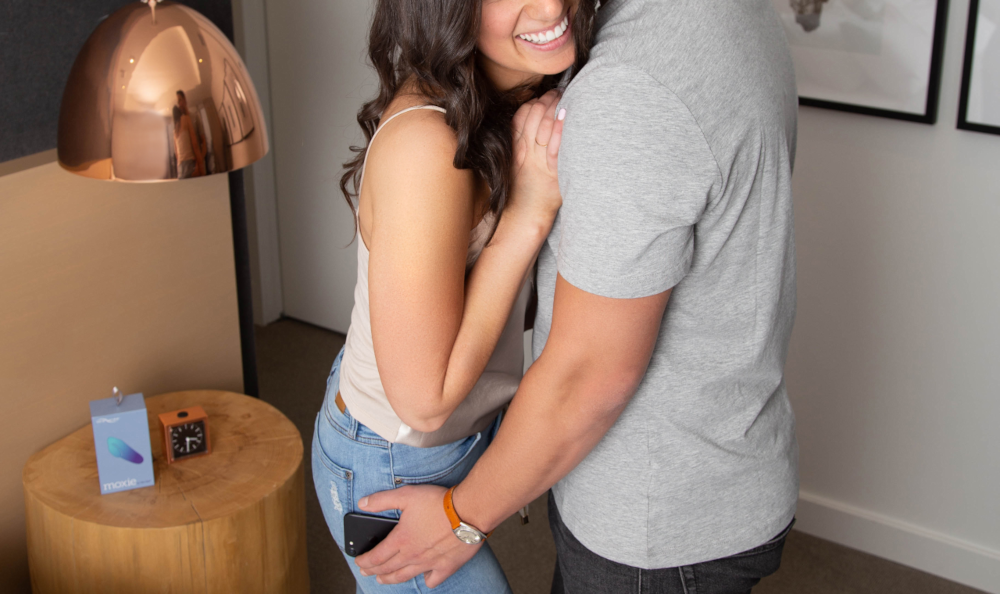 Whether you want them, need them or just desire them, discussing how you will introduce a vibrator into the bedroom can, at times, be a little daunting, with thoughts coming to mind such as "will my partner think they are not good enough?" Or "am I wanting to replace them with electronics in the bedroom?" A communication fail around this topic can see tensions rise and a cease on all intimate fun. Here are a few things to discuss and tick off the list before you go skipping down to your local sex shop or click that link online.
1. Discuss why you might want to try something before springing it on your partner. Make sure you're giving statements of reassurance for your sexual attraction and satisfaction with your current intimate life (sometimes you might need to embellish just a little, especially if their ego is looking bruised). It might simply be because you want to try something new and fun or because you are having trouble achieving an orgasm. However, you need to make sure your intentions are clear so there are no gaps for your partner's imagination to fill in. And just as you have had time to explain your desires for a particular product, ensure you listen to any queries your partner might have.
2. Discuss what type of product you might want by looking into what function you want it to do. Often if someone is not aware of the current possible products for sale when those words "I would like a vibrator" come into the conversation, they envisage images of big jelly-like objects that twirl and have names like 'the rabbit'. The pleasure product industry is very technically advanced these days and there is so much to choose from, however it's important to look at what you want this product to do for you. Are you looking for a G-spot stimulator, clitoral stimulator, couples' product, lubricant or massage oil? A penis sleeve, masturbatory product, restraints or handcuffs? A simple request for a vibrator just doesn't cut it anymore. What part of the body would you like stimulated and how do you want that to occur?
3. Use sex toy shopping as an extension of your foreplay. Foreplay doesn't always have to occur in the bedroom or even just before sex. I'm not talking about getting it on in public places but merely using things around you that you both might find stimulating for motivation and sexual discussion. Unless your partner particularly wants to be surprised, choose your sex toy together and use that experience as a bit of sexy fun. It might be going to a shop together and talking about the products, experiencing the thrill being in a sex shop or somewhere that's a little risqué and being caught by someone you know. Or jumping online together and looking at all the different products whilst discussing what would feel good about using them or finding things you have always wanted to try out. This way you might get turned on and end up with the right product at the same time. Here is a clue, whatever product turns you both on the most – buy it!
Nikki Goldstein holds a Bachelor's Degree in Psychology, a Postgraduate Diploma in Counseling and a Doctorate of Human Sexuality from San Francisco's esteemed Institute for Advanced Study of Human Sexuality; and is a highly credible authority on the topics of love, sex, dating, romance and relationships.