Taking Your Game to the Next Level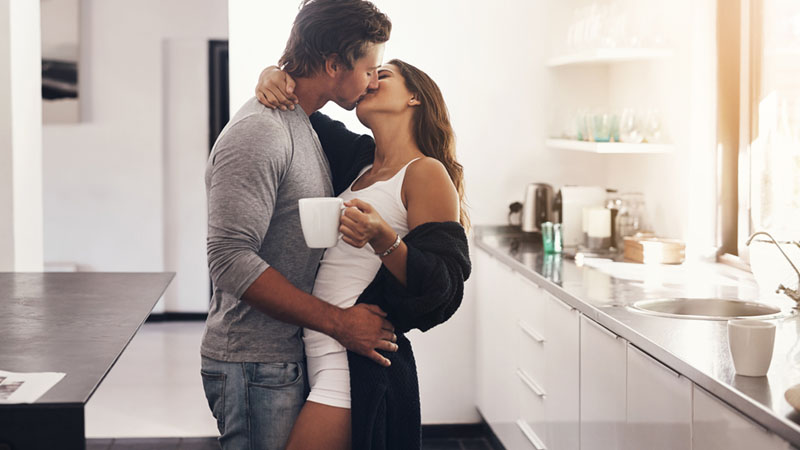 Contrary to what most guys think, introducing a sex toy can boost your confidence between the sheets.
Fellas, here's something we don't often talk about when it comes to our performance between the sheets: confidence. We've been taught that you either have it or you don't—and "it" is usually something biological: the size, shape, or…uh, length of your physique. Something you obviously have no control over. But the truth is, "it" is actually a lot more complicated than that. Demonstrating confidence in the bedroom has more to do with showing a partner that mutual pleasure – not just your own – is what you're all about.
And what better way to do that than with a sex toy?
Yeah, yeah, I know—it seems counterintuitive, right? Introducing a sex toy into the bedroom is like an admission that you don't quite have what it takes, that you need a helping hand. But nothing could be further from the truth. Think about it like this: Bryce Harper doesn't knock them out of the park without his Lousville Slugger. Connor McDavid doesn't light up the scoreboard without his CCM. Even MJ had his Air Jordans. Elite professionals show up for the big game with the right tools—and you should, too.
Incorporating a sex toy into your bedroom game is a signal that your partner's pleasure matters to you. When you commit to them like that, your partner will commit to you, and the communication lines open up—and that's when great sex happens. It's true: give and you shall receive.
To get yourself there, you're going to have to dispense with a lot of common misconceptions about sex toys and what they do. For example, you might think they're designed specifically for masturbation, or that they only stimulate one partner at a time. Nothing could be further from the truth. There are a diverse range of sex toys designed for mutual stimulation (like this one, and this one) so that you're getting the best of both worlds.
There's another benefit, too: it takes the pressure off you to perform. Oftentimes, the expectations men face in the bedroom can be overwhelming—and, frankly, impossible to meet. Having a sex toy in your proverbial equipment bag can help allay that self-doubt. It's important to remember that a sex toy doesn't replace you: it enhances you. Think of it as an extension of your own body: a hand or finger imbued with superpowers. When you're using it to stimulate your partner, you're in control of the speed, pressure, and rhythm—in full control.
When you're introducing the idea to your partner, make it clear that this is for both of you. Remember, there's no "I" in team—and there's no "I" in sex toy, either. If you're wondering about how to introduce sex toys into your relationship, check out this article by Jess O'Reilly, where she gives women advice about how to bring up the subject with their partners; it'll give you some great insights into how your partner might be feeling, and maybe give you some confidence to broach the topic (because let's face it: no one takes the field without scouting the other team).
Being a well-rounded player is the name of the game. And asserting your confidence in the bedroom is all about showing that you're not threatened by trying new things—or new toys. Trust me: your partner will thank you. Because having the right set of tools at your disposal doesn't diminish your presence in the bedroom—it takes your game to the next level.