Choosing the Right Sex Toy for You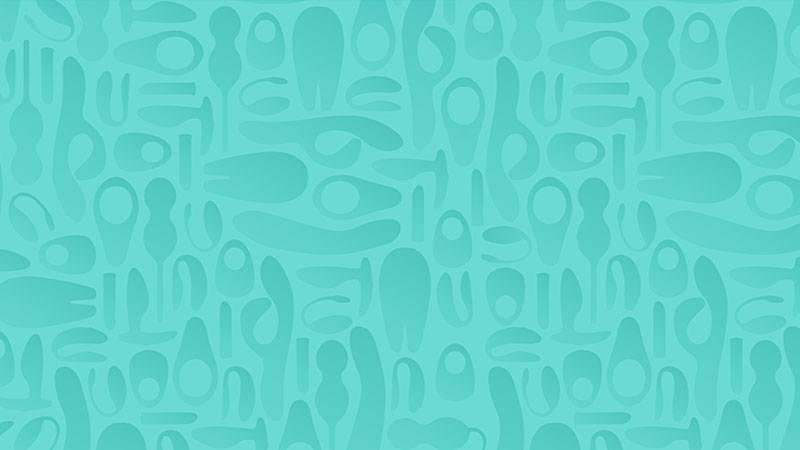 If you're thinking about incorporating a sex toy into your love life – whether you're loving yourself or a partner – you're going to want to make a smart decision. But, with tens of thousands of products out there, what does a smart decision look like? Finding the sex toy that is right for you will require a bit of research, a dash of practicality, and a good sense of how you're planning to use it. So, here are some questions to ask yourself before you start browsing the catalogs.  
Is it safe?
When you're shopping around for your first sex toy, you'll (hopefully) run across the term "body-safe"—this is a designation that means a product doesn't contain any materials that are toxic to (or unsafe for) the inside of your body. Body-safety is also measured by how likely a product is to accumulate bacteria (for example: how porous it is) and how easy it is to clean. If you want to know more about the questions you should be asking about the health and safety of your sex toys, read our guide to Sex Toy Health and Safety 101 [link].
Is it loud?
Vibrators and massagers operate at different volumes. And if you want to be tactful (if you have roommates, or kids, or even parents lurking around) it's important to consider just how loud (or silent) these toys can be. If you browse around, you'll discover that some pleasure devices are specifically built to be "whisper-quiet" and some have different settings that allow you to control the intensity (and therefore volume) of their vibrations. Now, if your sex toy causes you to be too loud?—well, you'll have to control that on your own.
Is it discreet?
Just like the level of noise it makes, you might want to think about the size and appearance of your sex toy. Is it the sort of thing you'll want to easily tuck away in a drawer? Is it something you want to travel with? Is it the sort of thing your kids might stumble upon by accident? If you answered yes to any of these questions, you might want to find something that's as sleek and small as possible, like a bullet or egg. The good news is, there's a wide variety of products to choose from since many popular modern sex toys aren't designed to look phallic. What, that C-shaped device over there? That's just for getting the knots out of my back
Is it accessible?
Many sex toys require some physical effort to use correctly–but if you're unable to perform the full range of motion necessary to make a specific sex toy work, consider your alternatives. Some toys are more ergonomically designed than others, and some, like those operated by smart-phone app or remote-control vibrator are hands-free altogether.
Is it high-quality?
A fifteen-dollar vibrator might seem like a good deal, but when it comes to finding a sex toy that will meet your needs and operate consistently, you may want to aim a little higher. Though high-quality toys are more expensive, they often come with warranties, are made of better materials, and are powered by superior technology—which is going to matter to you when you feel the difference between the buzz of a cheap motor and the rumbling vibrations of a top-notch, expertly-engineered device.
Is it going to stay charged?
In the past, most vibrating/pulsating sex toys ran on disposable batteries, which meant that you had to keep yourself well-stocked in AAs. But today, you should have the same expectations of your sex toy that you have of your mobile phone: it should stay charged for as long as you need it and should be easy to plug in when you need more juice. Some products will even charge with your laptop via USB.  
Is it versatile?
If you're not looking to collect an entire walk-in closet-worth of devices, consider the versatility of the sex toy you buy. Are you planning to use it primarily by yourself? Do you want to use it with a partner? Does it penetrate, vibrate—or both? Some couples products can be used when you're masturbating solo, and some products that are designed to penetrate also have other cool features. The more your device can do, the more you'll be able to explore your own body—and the more you explore, the more likely you are to discover the kind of stimulation that works best for you.