Scary Movies can be Sexy!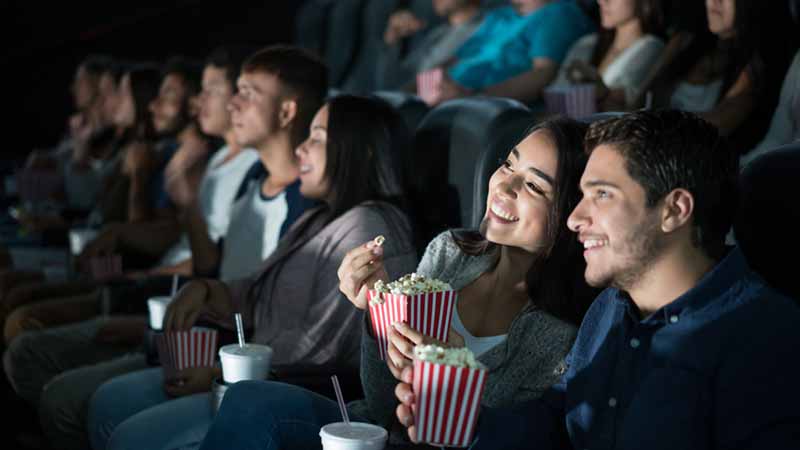 After the Trick or Treaters head home we suggest you and your partner stay in – with a scary movie!
It turns out that watching scary movies can actually make us aroused. Art Markman, PhD says.  "If you do some scary activities the main thing it's going to do is increase your overall arousal level. You are much more likely to be more passionate about anything when your arousal is high than when it's low."
If your relationship seems to have 'lost that loving feeling,' catching a horror movie with your long-term partner might bring the infatuation back -thanks to a healthy shot of dopamine. It turns out that the arousal associated with fear can be mixed up with sexual attraction. Technically referred to as "misattribution of arousal." Science even proves it.
In a popular study, an attractive woman stood at the far end of one of two bridges – a safe, sturdy bridge or a scary, rickety bridge.  Men then walked across one of the bridges to answer a survey with the lady at the other end; she always gave out her number. The men who walked across the more frightening bridge were more likely to call her later than evening. The theory suggests that men who crossed the rickety bridge confused their fear and anxiety for sexual attraction.
Dr. Markman concludes by saying, "If you're watching a scary movie, you'll attribute most of the arousal to the movie. It's an easy explanation for why you're scared out of your wits. That said, when the movie is over, the arousal doesn't disappear right away. You'll still have some energy in your system. That energy is going to go into what is going on in your life."
So, grab a scary flick, get scared out of your mind and enjoy the residual arousal!
For more info, click here!