Planning the Best Galentine's Day Ever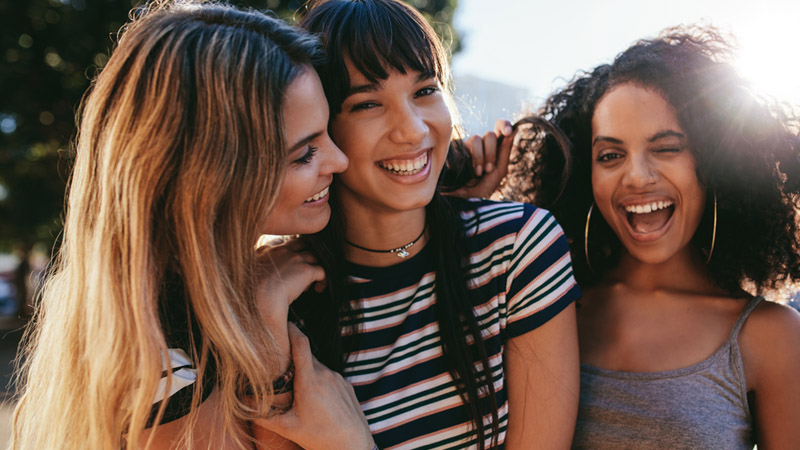 In the era of #MeToo and #TimesUp, and the women's marches and efforts growing steam, women are supporting and celebrating each other more than ever. It's a wonderful thing and a wonderful time to embrace Galentine's Day.
The time for women to come together is now. "With a record number of women elected to the US House of Representatives, we are gearing up for a groundbreaking year ahead," says relationship and sex expert Antonia Hall (https://www.antoniahall.com/).
Keep that concept in mind and try to plan a Galentine's Day that celebrates the strength, beauty and resiliency of your treasured female friends. "You might want to set a theme, with a powerful intention as individuals and as a supportive community for each other," suggests Hall. You could hold a women's circle, setting an intention to release what's holding you back to make way for new experiences and opportunities in your life. Perhaps you'd like to take things outdoors and circle up at the beach or on a mountaintop after a group hike. Maybe your group would be more interested in a simpler sit down lunch, which can be a great way to connect, laugh and enjoy each other's company.  
Let the focus be on friendship, and honoring the badass abilities you each possess. Another idea: "Have each woman bring another woman they'd like to honor, helping to widen the circle and create a greater connection," says Hall. The point is connectivity, and honoring your strengths as women, so if it makes you happy, you're doing it right.
Or maybe you want to have a kickass party, and that's like planning any other important event or party! Just remember to keep it fun!
Invites
First things first would be to send each of your gals a pretty invite to the evening's sleepover or gathering. "These can be done easily online or you can create them yourself to add that personal touch and send them to each," says Renee Patrone CEO of Party Host Helpers (www.partyhosthelper.com)  and Events by Renee.
Cocktails
Have a selection of wine and beer, of course, but don't be afraid to get a bit fancier and create a signature cocktail for your Galentine's Day. They don't have to be complicated, either! "Prosecco in the in the bottom of your glassware of choice and toss a few raspberries or strawberries in the bottom of each," says Patrone. Don't forget those who do not drink, so make a mocktail so they do not feel left out of the gathering, advises Patrone.
Decorate
You can go romantic, corny, or just plain fun. Patrone says one idea is to string hearts throughout the living room, which is easy with red, white and pink construction paper and string throughout, or to set a table with a cloth of your choice and create a lovely tablescape for your guests. "The centerpiece can be killer candies set in various wine, rock glasses or anything you may have in various heights (for example a rocks glass upside down with a wine glass on top filled with candy)," says Patrone.
Sweets!
Whether or not you have a partner, this is a day all about sweetness. Set the mood with macaroons or other pastries and chocolates. As for food: "A cheeseboard is always a hit at parties and can be easily created with various meats, veggies, cheeses, olives etc. You want to do easy foods that won't take too much of your time as the host and that you can make ahead and warm up when the gals arrive," says Patrone.