How to Make Sex Exciting Throughout Your Relationship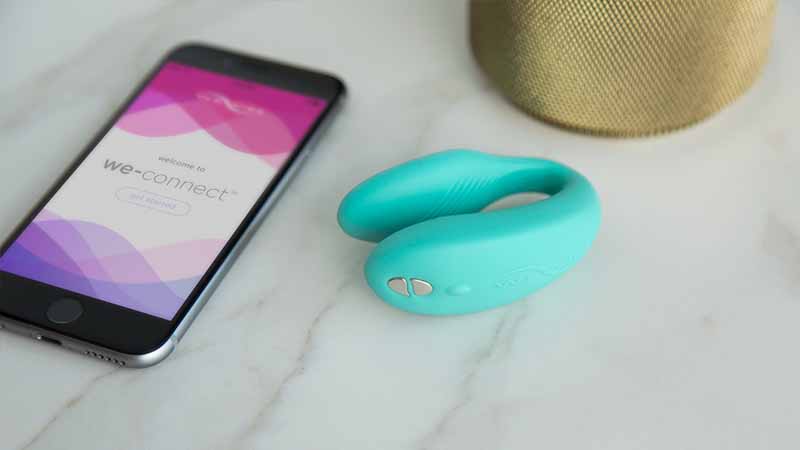 There's almost nothing more exciting than great sex. And there's no reason sex can't stay great deep into a relationship.

For We-Vibe's Make Sex Exciting Again Survey, we asked 1,000 U.S. men and women aged 35-55 how they keep things hot in their relationships. We unearthed lots of other great information to make sex better – whether you've been together two years or 20.
Respondents were very optimistic about sex staying good (and exciting!) in long-term relationships and consider sex to be a big priority. In fact, 96% of people think it's worth it to keep sex exciting, and 91% of them think it's possible to maintain exciting sex consistently in a long-term relationship. Even more, 75 % consider themselves to be adventurous/open and willing to try new things in the bedroom.
Communication kept coming up as a crucial factor for great sex: 25% of couples together 11-20 years and 25% of couples 20+ years report almost never or never talking about needs or desires with their partner compared to 51% of new couples (under 2 years) who talk about sexual needs or desires often or very often.
This suggests that to have new-couple levels of sex, it might be helpful to have new-couple levels of communication. But what makes that possible? 
According to the survey, sex toys are a great tool! About half of those who have bought products talk often or very often about their sexual desires vs. just 28% for those who have not purchased a product. 31% who have purchased products provide direction to their partner during sex to improve experience vs. 17% who have not.
Fully half of respondents said they resisted the effort to make sex more exciting because they don't know how to approach the conversation. Here's a starting point, "Hey, have you heard about the We-Vibe Sync?"
The new Sync is the world's first adjustable couple's vibrator. But Sync isn't just any old vibrator. It is designed to be worn during sex to enhance the experience for both partners.It is adjustable to fit your bodies and comes with a wide range of vibration modes. Plus, you can even create some of your own.  Sync also comes with an app that includes 'beat mode' so the products vibrates to your favorite music.
And if you happen to be apart, well, Sync can take phone sex to a whole new level allowing your partner to control it with a smartphone using the We-Connect app. This is the fifth generation of our best-selling couple's vibrator, and if we do say so, it's the best we've ever made.
Sex toys are just one of the ways to make sex more exciting. Trying different positions (77% of survey respondents) and spending more time on foreplay (62%) also work. But introduce a sex toy with those different positions and increased foreplay, and you're looking at a big win.
After all, 68% of those polled who have purchased sex toys are more satisfied with their sex life than those who haven't. Spicing up sex might be easier than you think.