A 30 Day Pledge: One Month of Intimacy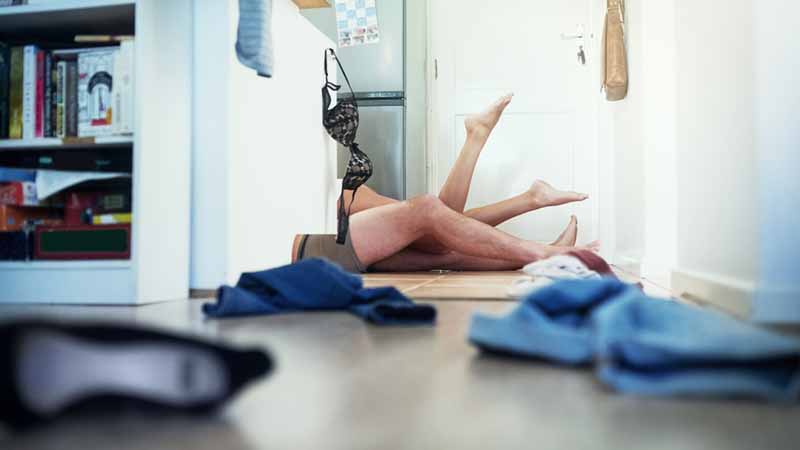 We've all heard the phrase, "make a little time for you, every day."  So, why not apply it to your sex life?  Sex is about pleasure, but it's also the cornerstone of intimacy. And it can start with something as simple as a morning kiss before heading out to work. The 30-day pledge is about devoting time each and every day to intimacy.
Begin Outside the Bedroom
Keeping the intimacy alive begins with small, loving gestures outside of the bedroom.  It can be anything from a love note posted to a rearview mirror and a promise of a sexy moment slipped into a jacket pocket to a simple but super steamy text.  Even the smallest gesture helps build the excitement and anticipation for an erotic encounter later on in the day.
Get Creative & Get "Some"
Get creative and you'll be sure to keep the 30 days exciting.  Have sex at unexpected times – try a quickie just before you go out to a party together; or, in unexpected places – hop in the back of your car and get hot, even if it's parked in your own garage.  Experiment with role-playing and new positions.  Thirty days can give a couple a lot of creative license, so take it.
Found Time Together
The pledge isn't just about the sex.  It's about creating the time for intimacy.  Good sex allows you to explore a bond, or re-ignite passion. But in the end, you will be creating time to spend with that one special person.
You and your partner will be amazed how you feel after 30 days of intentional, loving sex – so don't wait – get to it!   Be open, and share how you and your partner sparked intimacy  this month.