Passion, pleasure and play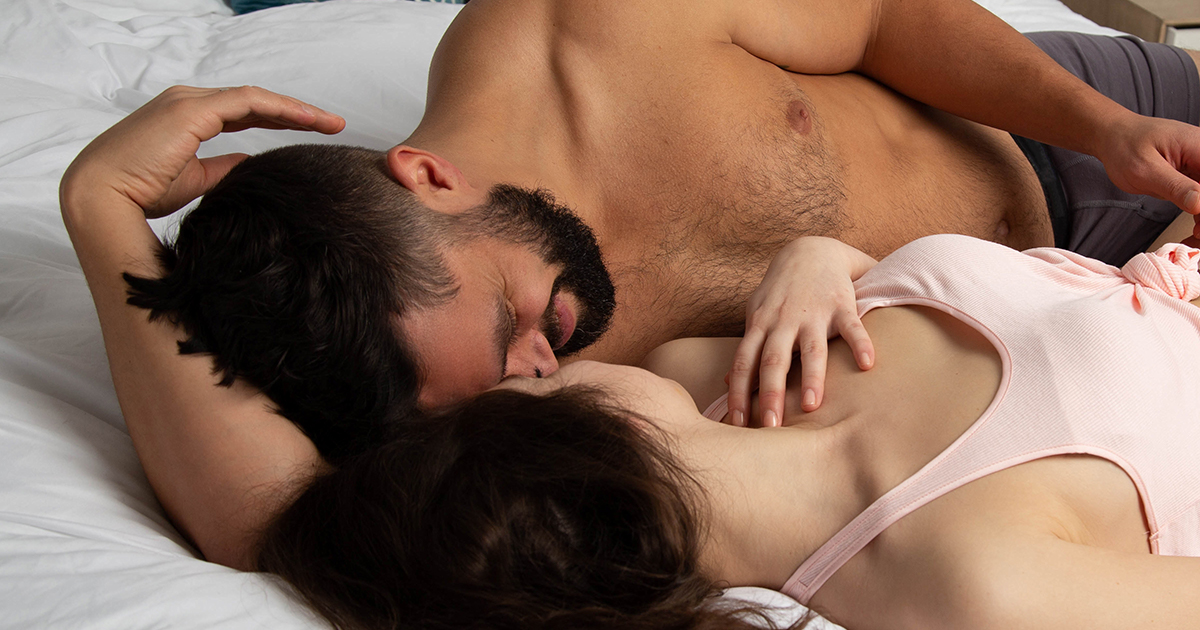 Want to add a little spice to your sex life, but not sure how to bring it up with your partner? Dr. Melissa Jones shares her tips on the best way to introduce a sex toy into your relationship.
As a sexologist, I've met with many people who have considered introducing a sex toy into their relationship (or, as I prefer to call them, "intimacy devices"). For those who are thinking about adding something spicy to the mix, here are a few bits of advice to help navigate the path to finding even more passion and pleasure.
There are a number of reasons why you may want to introduce a sex toy into the relationship, and some are more well-received than others. Unless you know your partner's turn-ons very well, I warn against surprising him or her with a big machine or an oversized life-like dildo—a guy may feel that he's been inadequate or that he's being replaced, and a woman may be intimidated by the size. Ladies, even if you feel like you need a little extra something to get you over the peak, there are tactful ways to do it. And likewise, guys – if you're the one who wants to add a little spice to the bedroom, be considerate of her desires and of what she can accommodate. Just because something is fun to watch, doesn't mean that it's going to feel great.
Another tip for men is to remember that an intimacy device isn't your competition. If you see it that way, then your understanding of sexual arousal needs some re-education. It's well understood that properly placed vibrations can often achieve orgasm more easily than traditional thrusting. The right device doesn't compete; it enhances the sexual experience by bringing you even closer together. If there's concern about being replaced, then you should offer to be the one who uses the device on your partner. Learn how to guide it.
Some couples take issue with the artificial nature of vibrators. Here's my opinion: consider the fruits of it—whether it's interfering with intimacy or enhancing it. Using a large, lifelike, rubberized penis may be threatening to your husband's manhood, whereas a little vibrator may not.
An intimacy device can also be used to help overcome sexual roadblocks like anorgasmia (the inability to orgasm) and erectile dysfunction, which can be the result of medical issues. If your doctor told you that wearing glasses would help you read better, I bet you'd use them. So why not use an intimacy device to help you orgasm? We use a whole host of technologies to make our lives better: medicines, cars, phones, power tools, etc. It's not much of a leap to use tools to bring us pleasure in the bedroom. We use power tools to make assembling a bed easier, so why not use other tools to enjoy activities in that bed?
Ultimately, the key to introducing a new toy into your relationship is to talk about it. Talk, talk, talk—that's the most important kind of oral sex. And there is no substitute.
Melissa Jones is a certified Sexuality Educator through the American College of Sexologists. Dr. Jones is a professional sexologist with undergraduate studies in marriage and family life, a masters in women's studies, and a doctorate in sexology. She and her husband have been married for over twenty years and are the parents of three children. As a clinical sexologist, she specializes in personally helping her clients improve their relationships by enhancing their sexuality and overcoming intimacy challenges.
CONTACT:
Twitter: @MelissaJonesPhD