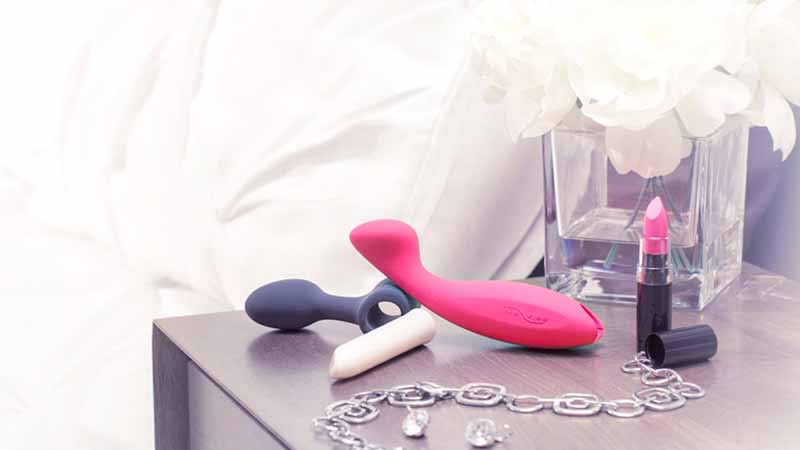 I just got really excited. I even screamed a little, enough to turn heads in the office.
See, I've gotten into a serious affair with the Tango bullet by We-Vibe. It's the perfect toy for so many reasons. It's discreet, waterproof and powerful. But not just POWERFUL, I mean, like hands down, "I-never-thought-a-bullet-could-be-so-powerful" kind of power. The four whisper quiet speeds will rock your world, not to mention additional four delicious patterns.
I fancy myself a connoisseur of clitoral vibes. Hey, someone has to do it, and it feels good to know that my knowledge is delivering a service to my listeners, because let's be honest, women need more clitoral stimulation in their lives, especially during intercourse.
Plus, mini-vibes are great for discreet stimulation, perfect to use during intercourse and the good ones are 'the sure thing"… landing you at orgasmic bliss every time.
But here's the scream worthy news: Remember when you found out that new iPhone had an even better camera, or that Uber will now be allowed to pick you up at the airport? Well, I just found out that We-Vibe came out with the Tango Pleasure Mate Collection which makes brilliant use of the greatness that is the Tango with its deep rumbling vibrations.
The Pleasure Mate Collection is the dream team of pleasure pairing the Tango with the "Glow," a G-spot "sleeve" that you can pop the Tango into the bottom end and volia!  Hello, G-spot.

And then, to make it more fun, they throw in something for butt, just to make sure no orifice is left behind.  It's called "Dusk" which is pleasurable for women who want to explore anal play and for men who want to get to know their prostrate and experience a whole new kind of bliss.
It's a great gift for any couple, because there's pleasure for all, or even a great gift for yourself, because, hey, you're worth it!
Emily Morse is a sexologist, host of the Sex With Emily podcast, and cofounder of Emily & Tony. She has a doctorate in human sexuality and is the author of Hot Sex: Over 200 Things You Can Try Tonight and a weekly co-host of the nationally syndicated radio show Loveline With Dr. Drew Pinsky