Is Cold Weather Responsible for Baby Booms?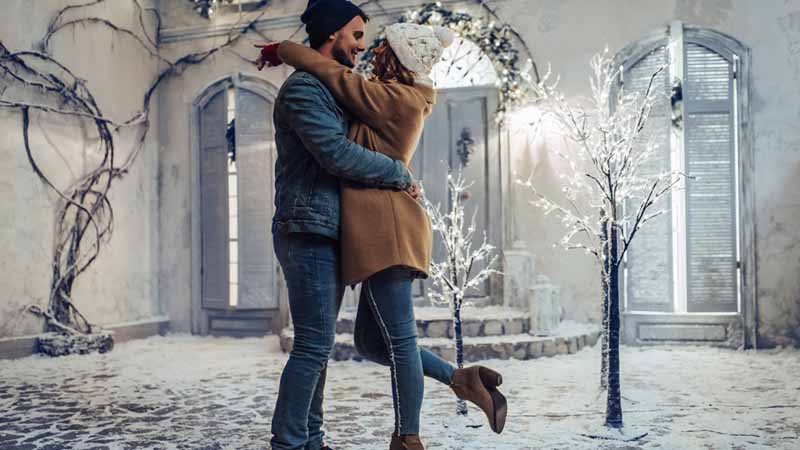 According to the groundhog, we've still got a few weeks of winter ahead. But it doesn't have to be all bad; snowy weather means more time for cuddling up by the fire!
If we think ahead (nine months ahead, to be exact), would these periods of heightened intimacy – including cold weather, snowstorms, blackouts, etc. – prompt an increase in birth rates later on?
Since we're all hibernating for a little longer yet, let's use this time to break down some rumours about the supposed causes of baby booms.
1. Cold Weather
According to a University of Texas study, December is indeed the month when the most babies are conceived. Sounds logical: Of course parents-to-be like to warm up during the frigid months. Light a fire. Cuddle.
But this December peak has also been observed in other locations like New Zealand, where December corresponds to summer. This indicates that the trend may not be due to weather so much as other seasonal factors: vacation, the festive season and more time to engage in recreational and other activities, for example.
VERDICT: False. December's babymaking boom exists, but not because of the cold.
2. Hurricanes And Snow Storms
Apparently, the Hurricane Sandy baby boom is no joke. In July 2013, a number of New Jersey-based hospitals reported a dramatic increase in births nine months after the event – some reporting 25 to 30 per cent jumps.
VERDICT: True! It seems extreme weather can boost birth rates.
3. New Year's Eve
Count forward nine months from December 31, and we land in the first week of October. The most popular birthday in the U.S.? October 5. Blame it on the holiday, on New Year's Rockin' Eve, or on the champagne – whatever the reason, New Year's Eve does appear to be a consistent night for American parents to conceive.
VERDICT: True. Many parents-to-be are ringing in the New Year in style!
4. Blackouts
In 1966, the New York Times reported that there was "a sharp increase in births" nine months after the city's infamous November 9, 1965 blackout. But this was debunked in 1970, when hospital records were investigated more scientifically, and revealed that there had been no significant change in NYC's birth rate.
VERDICT: False. Blackouts do not cause significantly or consistently higher birth rates.
All things aside, baby booms provide a good romantic lesson. Don't wait for the next snowstorm to spend some intimate time with your partner!