7 things a sexologist has in her bedroom drawer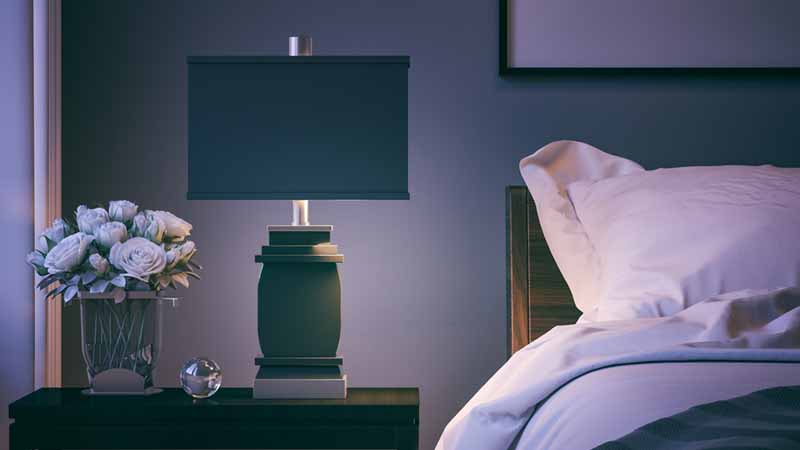 As a sexologist, people are often curious about what I keep in my bedside drawer. There is no doubt that I am fussy about my pleasure toys, and I have a few staple products that I am very faithful to.
At this point in my career, I feel that I have sampled enough to advise others about which products they should invest in as well. Here are my top adult pleasure products and why I like them:
The Couples Toy – We-Vibe 4
We-Vibe 4 is a couples' toy that can be used during sex. She wears it for extra stimulation to her clitoris and G-spot, and he fits in underneath. Approximately 80% of women achieve orgasm through clitoral stimulation rather than penetration, so it's not always easy to get over the edge with intercourse alone. We-Vibe 4 is perfect for enhancing pleasure for both partners during sex. Some men feel left out by the presence of a vibrator in the bedroom, so the great thing about We-Vibe 4 is that you use it together and he can still be involved in providing pleasure.
The Lubricant – Viamax Organic Glide
When it comes to the products (and their ingredients!) that reach my private parts, I am very particular. I have sensitive skin, and have had bad reactions to certain lubricants in the past. Now I always use organic products that are free from glycerine and parabens, and that can be used together with all of my products and sex toys.
NB: Many people are unaware that silicone lubricants should not be used with silicone products and condoms. Invest in a lubricant that is good for both your body and your toys.
The Stimulant Oil – ON by Sensuva
I received a sample of this product a few years back, and after just a few drops I was hooked. It's an organic product that supports natural lubrication. It can be a lot of fun to use either on your own or with your partner. Two drops on the clitoral area (trust me, that's all you'll need) can increase the sensitivity and is great for masturbation, oral sex or even penetration. Some men have reported that a few drops on the tip of their penis can be really effective too.
The Bullet Vibe
Every woman should have a bullet vibrator in her bedside drawer. It's small and quiet, but always hits the spot. You can use a bullet vibe on your own, or in the palm of your partner's hand. There are plenty on the market but my absolute faves are Tango by We-Vibe (which packs a punch in terms of power) or Durex's Play Delight vibrating bullet (a cheaper option).
Safe Sex is Fun Sex
Condoms are a necessity for safe sex, but that doesn't mean you can't have fun with them too! Try something flavoured, ribbed, studded or glow-in-the-dark. One of my faves is Durex's Pleasure Me condoms, which are ribbed and have raised dots for extra pleasure.
The G-Spot Vibe – The Fun Factory Semilino
Another staple that every girl should have is a G-spot vibe. When exploring the G-spot, bigger isn't always better. The G-spot is just inside the upper wall of the vagina, so it's important to get something that will hit the right spot. This little buddy is powerful and has a slight curve upwards, so it presses against the sensitive spots with some fun grooves in the right places for added sensation.
The 'Not Tonight Honey' Toy – Tenga Eggs
Tenga Eggs are a good choice for those nights when she does not feel up for sex, but her partner still does. I consider this toy the compromise, or the "not tonight honey" toy; just because one person has a headache doesn't mean the other has to miss out! This egg opens into a masturbatory sleeve with grooves and lines on the inside, to create a new and different sensation than the old hand job.
Real, poised and self-assured; Dr Nikki Goldstein is Australian's modern day expert on all things relating to sex, relationships and EVERYTHING in between. She has a unique ability to normalise the subjects of sex and relationships and her fresh, balanced and candid views make her instantly relatable and approachable. She holds a Bachelor's Degree in Psychology, a Postgraduate Diploma in Counseling and a Doctorate of Human Sexuality from San Francisco's esteemed Institute for Advanced Study of Human Sexuality; and is a highly credible authority on the topics of love, sex, dating, romance and relationships. She appears regularly on the Seven Network, writes monthly for Maxim and is a regular contributor to Cleo, Dolly & Latte Life. She can also be heard across Australia's airwaves, including 2UE, 4BC, i98, Mix (now KIIS) FM, the Edge 96 and across Austereo's national network. Voted Australia's Best Sex Educator for the last two years running, she's young, bright, honest and already has a credible background many peers would envy.