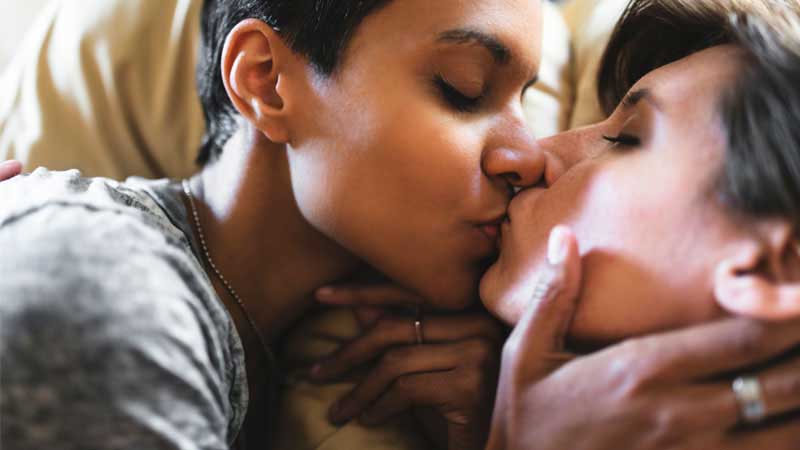 The many layers of being intimate and feeling that bond with your partner start with the kiss.
Just like your nether regions and your erogenous zones, our lips congest with blood and swell when we engage sexually. This swelling leads to enhances sensations in our nerve endings causing the whole body to become more responsive to touch. So don't let a bad kiss spoil the mood, smile and close your eyes and listen up.
Here are some tips for when you lock lips:
Even though you should start slow. Intensity is the key when kissing. It's the suggestion. The progression. And the anticipation.
Relax and moisten your lips.
Lean in with purpose but slow as you near your partners lips.
Gently brush your lips against theirs and pull away slightly. This can be repeated a few times.  Combined with slow deep breathing this seemingly PG approach will likely build the tension and anticipation pretty quickly.
Slowly part your lips. A smidgen! No gaping abyss, just the suggestion of where you are headed.This lets your partner feel your breath and opens the gate for some tongue play.
Use your tongue to find the tip of your partners and gently play with it. Our tongues are highly sensitive muscles, so once we introduce the tongue, the pace and intensity usually quickens.
By now, hands should be involved, and the nervous system will have likely kicked into full gear. So, I will leave it to you from here on out. But don't forget, this is the heart of the action and intimacy. So keep in the rotation.